Practical, strategic, and insightful, the world of Search Engine Optimization (SEO) and internal linking continues to challenge and intrigue digital marketers and enthusiasts alike. Among the many techniques and concepts under the SEO umbrella, one key element that often goes unnoticed but undoubtedly holds significant importance is Anchor Text. This humble, yet powerful tool plays a crucial role in boosting site visibility, gauging website quality and influencing search engine ranking. In this enlightening journey, we will delve into the captivating realms of SEO, internal linking, and the more specific, anchor text. We will explore their underlying mechanisms, their consequences, and their potential advantages if used adeptly.
Understanding SEO and Internal Linking
Understanding SEO and Internal Linking
SEO, or Search Engine Optimization, is a crucial component in effective online marketing. It's a set of strategies and techniques used to increase website visibility and ranking on search engine results pages (SERPs), such as Google. One of the key areas in SEO is internal linking, which refers to links that point to other pages within the same website. These links are integral in guiding and directing web traffic, helping users navigate your site, and establishing an information hierarchy.
Internal links are not only useful for website navigation but also have a direct impact on SEO. They allow search engine bots to crawl and index the site more efficiently. By strategically using internal links, webmasters can guide these bots to important pages, facilitating the indexing process. A well-implemented internal linking structure can help improve the visibility of your webpage and, in turn, improve your website's overall SEO performance.
The Role of Anchor Text in Internal Linking
Anchor text is the clickable text in a hyperlink. For example, in the link, "Click here to learn more about SEO," "here" is the anchor text. This plays a significant role in both user experience and SEO, offering clues to both users and search engines about the linked page's content.
From an SEO standpoint, search engines use anchor text to understand the context and relevance of the linked page. If the anchor text is relevant to the linked page's content, it can improve page ranking. This is known as "anchor text optimization" and is a central aspect of SEO internal linking strategy.
It's important to use descriptive and relevant anchor text for your internal links rather than vague, non-descriptive phrases like "click here" or "read more." Using descriptive anchor text will not only provide readers an inkling of what to expect when clicking on a link, but it will help search engines understand the content better as well.
However, take note that it is equally important to vary the anchor text and keep it natural. Over-optimization of anchor text, or the repetitive use of exact keywords, is considered a bad practice and can lead to penalties from Google.
Maximizing the Use of Anchor Text for Effective SEO
Utilizing anchor text properly not only enhances the overall user experience, but also contributes significantly to improving site SEO. Anchor text serves as a guide for users, offering them a snapshot of what the linked page might contain. Consequently, it encourages more engagement with your website, potentially reducing bounce rates, which are vital factors for successful SEO.
In terms of SEO, the careful use of anchor text can significantly advance your page's ranking. Appropriately descriptive anchor text helps search engines understand the context and relevance of your pages. This, in turn, increases the chances of your pages earning higher rankings in Search Engine Results Pages (SERPs) for the relevant terms.
Therefore, it is reasonable to conclude that the strategic utilization of anchor text, coupled with a well-structured internal linking strategy, forms a vital component of a broader SEO plan. Despite the need for meticulous planning and execution, the reward of improved user experience and elevated search rankings make the effort worthwhile.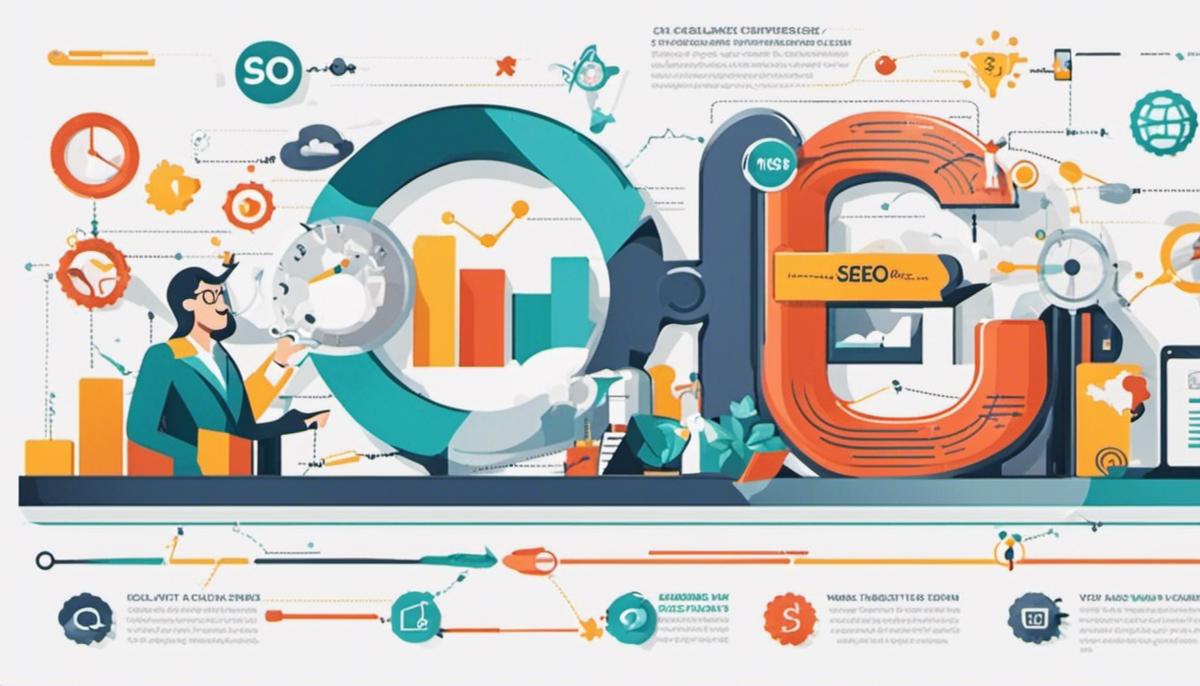 The Concept of Anchor Text
Delving Deeper into the Concept of Anchor Text
Anchor text is the term given to the clickable text that directs users to another webpage or online resource. In HTML, it's the visible text that lies within an "<a>" or hyperlink tag. For example, in the sentence, "Click here to find out more about elephant conservation," the phrase "find out more about elephant conservation" would, most likely, be the anchor text. Search engines utilize anchor text to gain an understanding of the linked page's content. This understanding is a key element in optimizing a site's Search Engine Optimization (SEO).
The Importance of Anchor Text for Internal Linking
Internal links are hyperlinks that link to other pages on the same website. Anchor text in internal linking plays a significant role in website navigation. It helps guide users to relevant content, improving the user experience. Well-planned internal linking with the right anchor text can decrease bounce rates and increase time spent on the site.
From an SEO perspective, internal links spread the link equity (the value passed from one page to another via links) around the website, enhancing the SEO value of the pages linked. Anchor text provides context to the linking, which helps search engines understand the theme of the linked page and enhances its ranking for relevant queries.
Examples of Good and Bad Anchor Text
Good Anchor Text: This provides a concise, accurate description of the linked page's content. It should be relevant to the linked page and include keywords. For example, a good anchor text could be "Learn more about elephant conservation efforts," which links to a page on your site about the said topic.
Bad Anchor Text: This fails to describe what the linked content is about or is vague, overly general, or misleading. An example of bad anchor text would be "Click here" or "Read more." Neither of these phrases provide any context or relevance to the linked page's content.
Implications of Anchor Text on SEO
The use of anchor text within a site can greatly impact SEO in several ways. Anchor text that includes relevant keywords can boost a site's search engine rankings for those keywords, leading to improved visibility and more organic traffic.
However, it's important to strike a balance. Over-optimization of anchor text, or the excessive use of exact match keywords, can appear spammy to search engines and can result in penalties.
Also, using a variety of anchor text types can show search engines the diversity and depth of content on your site. For example, using different but relevant anchor texts for the same other page can show that the page is a comprehensive resource.
Conversely, if the anchor text is irrelevant to the content it links to, or if the internal links don't offer value to the audience, it can negatively impact the user experience, leading to increased bounce rates, which can harm a site's SEO.
Wrapping up, it's clear that anchor text plays a vital role in directing both users and search engines. It's crucial for this to be cogent, pertinent, and appropriately optimized—though this needs to be done judiciously and organically. By meticulously crafting your anchor text, you can generate instructive and easily navigated internal links that augment the user's experience and enhance your SEO.
Best Practices and Techniques for Internal Linking
Digging Deeper into Anchor Text and Internal Linking
In the realm of SEO, anchor text refers to the visible, clickable text in a hyperlink. This can guide users to a different page on the same website, or even to a completely different website. These internal links are crucial for both the user's navigation and the indexing efforts of search engines, forming the backbone of a website's structure and hierarchy. The chosen words within your hyperlink, or anchor text, carry weight as they help search engines decipher the contents of the linked page. Hence, integrating relevant keywords into your anchor text can considerably boost the linked page's SEO potential.
Effective Use of Anchor Text in Internal Linking
The way that anchor text is used within internal links can have a significant impact on page authority and how search engines view the website. There are several best practices for using anchor text in internal linking for maximum SEO impact.
Firstly, use descriptive keywords in your anchor text. Instead of using generic phrases like "click here," try to incorporate keywords related to the linked content. This provides clear context for search engines and users about what they can expect on the linked page.
Secondly, use a variety of anchor texts. Repeatedly using the same anchor text can come off as spammy to search engines. Instead, vary your anchor texts and make them semantically related to the target page's keyword or topic.
Thirdly, focus on deep linking. Instead of repeatedly linking to your home page or main category pages, try to link to pages deep within your site structure. These internal links help spread link equity throughout your site, improving the SEO value of lower-level pages.
Lastly, ensure your links are natural and relevant. By embedding the anchor text in relevant area of the content, it feels organic to the reader and improves user experience, which can impact SEO positively.
Avoiding Mistakes in Internal Linking
Along with the best practices, avoid certain pitfalls while crafting internal links. Over-optimizing with keyword-heavy anchor texts can lead search engines to penalize your page, as it appears manipulative. Additionally, avoid excessively linking to a particular page as it can dilute the value of each link. Finally, avoid broken links as they can lead to a dead-end for both users and search engine bots, negatively affecting your site's SEO.
Using Appropriate Tools
Several tools can assist you in the optimization of your internal links. SEO plugins like Yoast can help recommend internal links based on your content. Additionally, Google Search Console provides reports allowing you to view your site's internal linking structure and identify any issues that need to be addressed.
Ultimately, the role of anchor text within internal linking is crucial for optimizing Search Engine Optimization (SEO). By carefully adhering to suggested guidelines and steering clear from frequent pitfalls, internal linking can drastically improve your website's overall SEO performance.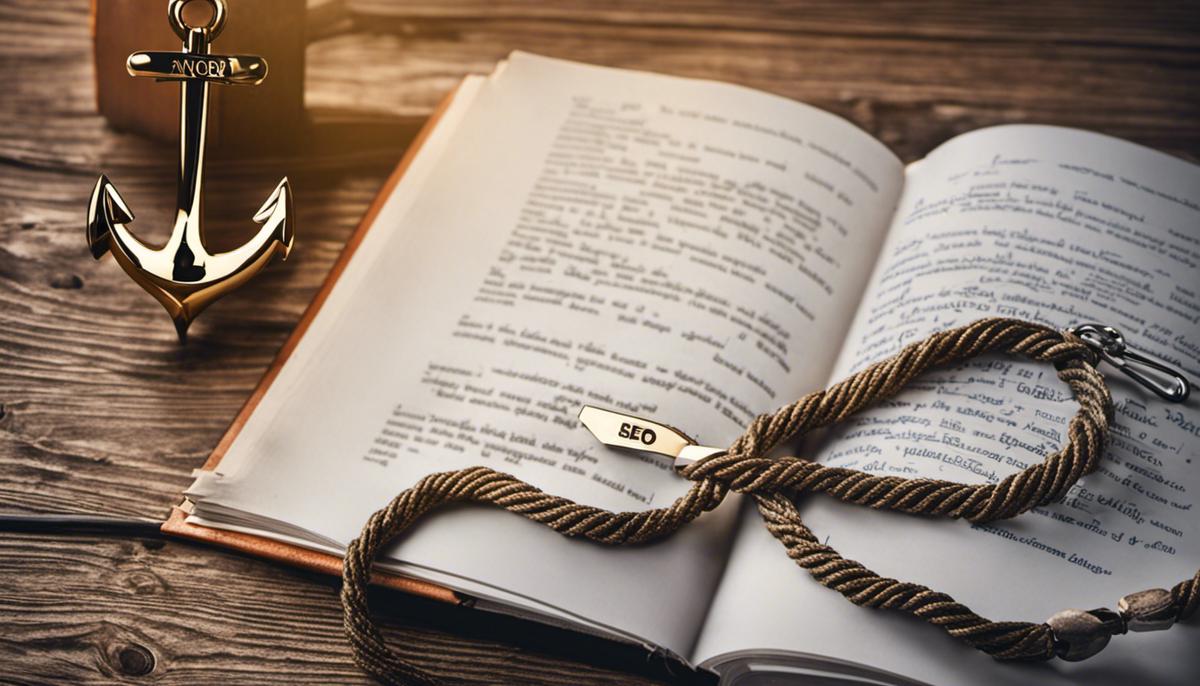 The Impact of Anchor Text on SEO
Delineating Anchor Text and Its Significance in SEO
Anchor text, the clickable portion in a hyperlink seen by users, neatly summarizes the content of the linked page, thereby fostering clarity and ease of use. Incorporating relevant anchor text can effectively boost a website's SEO ranking. Since SEO largely depends on relevancy and context, judicious use of anchor text can significantly amplify these factors.
How Anchor Text Enhances SEO Through Internal Linking
Internal linking refers to the practice of linking one page of a website to another page on the same website. This creates a structure, allowing users, and search engines, to navigate your site more easily. When anchor text is used strategically in internal links, it can significantly improve a site's SEO as it makes the website more crawlable to search engines.
For instance, if you have an e-commerce site selling shoes and have a blog page discussing running shoe benefits, linking the blog page using the anchor text 'running shoes' to the product page will guide search engine bots signifying that the product page offers running shoes for sale.
Metrics to Assess the Impact of Anchor Text on SEO
The effectiveness of anchor text in internal linking for SEO can be assessed by several metrics. One of them is the increase in organic traffic to target pages. Pages that are strategically linked using relevant anchor text often rank higher on the search engine results page (SERP), encouraging more users to visit.
Other significant metrics include the time visitors spend on your website and the bounce rate. If users spend more time on your site and visit multiple pages, it's a positive indication that your internal linking structure is working well. On the other hand, a high bounce rate, where visitors leave after viewing just one page, could suggest ineffective internal linking.
Best Practices for Anchor Text in Internal Linking
Using anchor text in internal links effectively is somewhat of an art form, with a fine balance needed. Anchor text should be diverse and natural-looking rather than overly SEO-focused. It's crucial to avoid over-optimization, where the same anchor text or excessively keyword-rich anchor text is used repeatedly. This approach can make the text appear spammy and may lead search engines to penalize your site.
Instead, try to maintain a balance of exact match, partial match, branded, and generic anchor texts. Exact match anchor texts contain the keyword exactly as it appears, partial match indicates the topic without using the exact keyword, branded anchor texts contain the brand name, and generic anchors use regular phrases like 'click here' or 'read more.'
Essential Points
Anchor text bolsters site structure and provides crawlers with important context about the pages being linked to.
The right use of anchor text boosts SEO and can bring about a significant rise in organic traffic.
Stay away from over-optimizing; maintain a diverse array of anchor text types.
Keep a tab on metrics such as organic traffic, bounce rate, and user time on site to measure the performance of your internal linking strategy.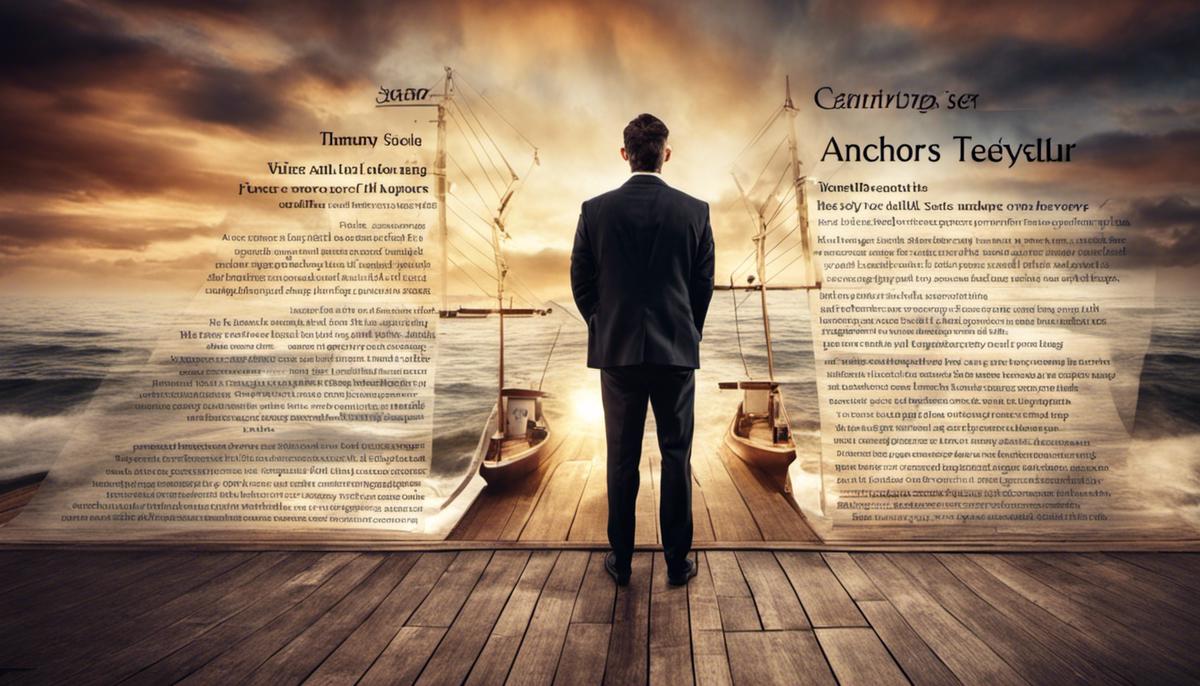 Mistakes to Avoid in Anchor Text and Internal Linking
How Anchor Text Contributes to SEO
Think of anchor text as the touchable words in a hyperlink, typically marked by a color that stands out from the rest of the text and frequently underlined. This text is not just there for show; it's a vital component of search engine optimization (SEO). Search engines leverage it to determine the topic and relevance of the content being linked to. Yet, frequent pitfalls in the usage of anchor text and internal linking can have a detrimental effect on an SEO strategy.
Common Mistakes in Using Anchor Text
One of the common mistakes is using generic phrases for anchor text like "click here" or "read more". This type of anchor text does not provide any information to search engines about the linked content. The added value of anchor text lies in its ability to convey the subject matter of the linked page, thereby aiding search engines in understanding the structure and subject relevancy of your website.
Another frequent mistake is over-optimizing anchor text. While it's beneficial for search engines if your anchor text includes keywords relevant to your linked content, overdoing it can trigger search engine penalties. This happens when you use exact match keywords excessively, which can make your website appear spammy or unnatural. Balancing keyword-rich anchor text with more generic versions is key.
Finally, linking every instance of certain keywords or phrases can unintentionally turn your content into a maze of links, making it difficult for users to navigate your site or understand the flow of your content. This practice can also make search engines suspect spam or manipulative tactics, which may result in ranking penalties.
Internal Linking Strategy
A successful internal linking strategy involves linking your web pages in a way that guides the visitor through a path that makes sense. This not only enhances the user experience but also makes it easier for search engines to crawl and index your site.
When it comes to internal linking, one common mistake is overlooking deep links. Deep links are those that point to specific pages within your site, other than the home page. These are often overlooked in preference for linking to high-level pages, which can lead to significant chunks of content being left unlinked. By adopting a comprehensive internal linking strategy, you ensure each piece of content gets its due, improving site-wide relevancy and enhancing your site's visibility on search engine results.
Another internal linking mistake is creating orphan pages, ones that don't have any internal links pointing to them. These pages can be difficult for both users and search engines to find, which subsequently reduces their potential contribution to your site's SEO. It's important to regularly audit your site to identify and amend such issues.
To conclude
Understanding the role of anchor text in internal linking for SEO is important to avoid common mistakes that can bring negative impacts. The key lies in appropriately using anchor text, optimizing internal linking strategy, and avoiding excessive or manipulative practices. By paying attention to these details, you can significantly improve the visibility and usability of your website.
As we navigated through the multi-faceted universe of SEO, internal linking, and anchor text, we not only discovered their importance but also grasped the best techniques, practices, and common mistakes associated with them. This insightful exploration intended to empower you with the knowledge to manage your website in a more effective, SEO-friendly manner. Just remember, using the right anchor text in your internal links can work wonders. It can enhance your site visibility, attract more traffic, improve your search engine ranking and eventually, lead your website to the pinnacle of digital success.