Ever wonder how websites get discovered by search engines and how they manage to position themselves at the top of search results? Two words – Internal Linking. Behind the scenes of every successful website is a well-thought-out internal linking strategy that can significantly increase its visibility and performance. By providing a roadmap for search engine bots to crawl and index the website, internal linking proves to be a powerful tool in the realm of Search Engine Optimization (SEO). This discourse will dive deep into the enigma of internal links – why they are paramount, how crawlers interact with them, the impact of link value on site rank, and tactical advice to optimize them for getting the maximum SEO leverage.
Understanding the Basics of Internal Linking
Title: Unmasking Internal Linking: The Unsung Hero of SEO
Buzzing within the corridors of successful SEO strategies is a powerful yet frequently overlooked tool: internal linking. The perfect blend of simplicity and intricacy, internal linking not only aids in seamless website navigation but also enhances search engine optimization, fueling an increased presence in organic search results.
Website architecture is branching out, articulating the complexities of information transfer within websites. Think of a website as a complex maze; internal linking serves as the signposts guiding users and search engines down the right paths. These inteligently interconnected hyperlinks lead visitors and crawlers from one webpage to another within the same domain, articulating a streamlined narrative and simplifying navigation.
Now you may be wondering, why is there so much chatter about internal linking and SEO? The answer lies in two crucial benefits: improved website navigation and boosted page authority signals.
Let's delve in.
First off, internal links carve a user-friendly map within websites, directing visitors to related content or next logical steps. This ease of navigation improves the overall user experience, which search engines like Google take into account when ranking websites. Search engines are always about prioritizing user experience; any measure that makes users' journey easier translates to an SEO win.
Internal linking isn't all about the end-user, though; it also offers significant benefits to the back end. These links assist search engines in discovering new webpages within a domain, thereby aiding the indexing process. By strategically placing internal links, one can guide search engine bots to crawl even those less prominent but relevant pages of the website.
In the realm of SEO, page authority plays a pivotal role. The Google algorithm, in its ever-enigmatic fashion, assigns each webpage a specific authority score. Naturally, pages with a higher authority have a better chance of ranking higher in search engine results. Internal linking comes handy here, too, as these links can distribute authority from high to low-performing pages, consequently boosting their visibility.
Bear in mind, however, that internal linking isn't a quick fix or a hack. To achieve maximal SEO benefits, internal links should be deployed strategically, not haphazardly. Linking unrelated pages or excessive internal linking might prove counterproductive. The key lies in refining a thoughtful internal linking strategy that balances user experience and SEO needs.
Moreover, new advancements in technology are increasingly automating the internal linking process, making it simpler and more efficient. Tools such as Yoast SEO, Rank Math, and Link Whisper are proving invaluable in this domain, helping to identify internal linking opportunities and automate link addition.
In conclusion, correctly implemented internal linking is a powerful, untapped reservoir that strengthens SEO strategies. While the journey towards achieving outstanding SEO can be a complex one, understanding and harnessing the power of internal links is certainly a significant stride forward. As with most technological advancements, learning, adapting, and improving should be the mantra.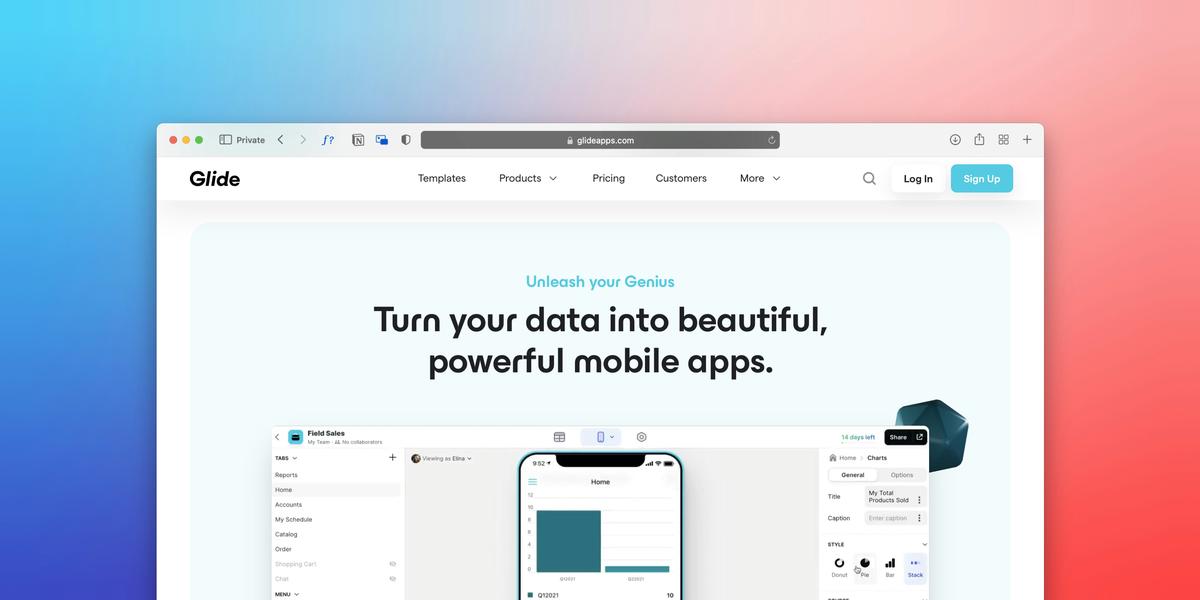 Photo by teamnocoloco on Unsplash
Internal Linking and Website Crawlers
Diving directly into the heart of the matter, the impact of internal linking on website crawling and indexing is a topic of paramount importance for tech enthusiasts. Not only does it play a crucial role in search engine visibility and page authority, but it also paves the way for efficient website navigation and improved user experience.
Google's crawlers, also known as bots or spiders, hunt for new and updated content to add to Google's index for search results. Here's where the magic of internal linking comes in. By creating a clear, interconnected web of internal links across a website, it allows these bots to easily find, understand, and index the site's content. Think of it as providing a well-organized roadmap that directly leads the crawlers to all corners of the website.
The strength and clarity that internal linking brings to the structure of a website can spectacularly improve its indexing. By strategically choosing where to place internal links and which pages to link to, you can guide the bots to prioritize certain content over others. This control over the search engines' understanding and indexing of the website can be highly instrumental in defining its SEO success.
The page authority factor, previously mentioned, gets further bolstered with a well-implemented internal link strategy. It facilitates the flow of 'link juice' from high-authority pages to others within the same domain, thereby boosting their significance in the eyes of the search engines. This positively influences the ranking of these pages in the search engine results.
Transitioning to the aspects of automation, the web is teeming with efficient solutions that can streamline the internal linking process for websites. Advanced SEO tools can detect valuable opportunities for internal linking, thus enabling a more smart and automated approach.
Artificial intelligence and machine learning in SEO software are growing leaps and bounds. They are giving an edge to the automation process, eliminating the need for manual and labor-intensive grunt work, and providing suggestions based on in-depth, data-powered insights. The result? An internal linking strategy that triumphs in both effectiveness and efficiency.
To underscore the crux of this discussion, adopting an effective internal linking strategy is crucial. It greatly affects both the crawling and indexing of a website on search engines and can give a significant boost to page authority. With advancements in technology, automation in linking streamlines the process, saving time, and enhancing the efficacy of SEO strategies. Unquestionably, understanding and leveraging internal linking can be a game-changer for websites aiming for optimal SEO performance.
The Impact of Link Value on Site Rank
The Transfer of Link Equity in Internal Links
Internal linking distributes link equity across your website, a beneficial action to boost SEO ranking. Link equity, or link juice, refers to the value passed from one page to another via internal links. It's not just about having internal links; it's about knowing that each of your internal links is a channel for link juice. Therefore, internal links significantly impact the SEO health of a website by directing this link equity throughout the site.
Generally, the homepage of a website tends to accumulate the most equity because it usually has the most backlinks. As this link equity trickles down to subsequent pages via internal linking, it provides the necessary boost to SEO rank. A well-executed internal linking strategy ensures the link juice is evenly distributed, ensuring no page is left in the lurch.
Internal Link Value in SEO: A Deeper Dive
The beauty of internal linking is that it is fully within the control of the website owner. This power can be weaponized to guide search engines and users to the most critical pages. The more internal links a page has, the greater its link equity – providing the links are from high-authority sources within your site.
However, it's essential not to leave this process entirely up to automated solutions. While they can certainly handle the bulk of work, a human touch is necessary for discerning which pages are most critical and require the most link equity.
Silos and Internal Linking
Creating 'silos' is an intelligent internal linking strategy that can be a game-changer for SEO performance. A silo is essentially a group of themed or related pages that are linked together. By creating silos, you can promote the flow of link equity within these interlinked pages, further enhancing their visibility to the search engines.
The Future of Internal Linking
Artificial intelligence and machine learning are rapidly revolutionizing SEO software, including technology for internal linking. SEO tools powered by AI can automatically analyze hundreds or thousands of pages on a website, determine their relevance, and create beneficial internal links. However, like always, a balance should be struck between automation and human intervention for the best results.
Final Thoughts
In a nutshell, the value of internal linking lies not just in facilitating navigation, but in the powerful flow of link equity. Whether you're firm on the DIY path or prefer automation with a pinch of human touch, churn this link juice well throughout the site. Remember, in the world of SEO, every small detail counts, including the deployment of intelligent internal linking strategies.
Optimizing Internal Linking for Effective SEO
One crucial factor in deploying a fruitful inner linking strategy lies in the technique of link equity distribution. Link equity, also recognized as 'link juice,' is a Googleware phrase that refers to the idea that certain links can pass value and authority from one page to another. It plays a pivotal role in a page's SEO ranking.
Cultivating link equity on the homepage and correctly distributing it to other pages can significantly enhance the SEO health of a website. Consider this – the homepage generally accumulates more link equity as it usually receives the most backlinks. Therefore, smartly diverting this 'link juice' to your other essential pages should be an intentional part of your internal linking strategy.
Knowing the value of internal linking, precision in its use while still considering it as a tool to guide search engines and users to the most relevant content, should be a consideration. While search engines may view your site as a web of pages, humans view it as a hierarchy of information. Aligning your internal linking strategy with both perspectives can drastically improve SEO visibility and user experience.
An underestimated asset in website SEO strategy is the usage of silos. Silos are an incredibly effective internal linking strategy for promoting link equity within related pages. Think of silos as a content filing system that helps group connected information, promoting better page organization and an improved user experience.
While technology, such as artificial intelligence and machine learning, is revolutionizing SEO software and internal linking tactics, striking equilibrium between automation and human understanding is crucial. Machines can do the heavy lifting, but a human touch is essential to ascertain the necessary pages for link equity.
Intelligent navigation is another essential factor that must be incorporated into your internal linking strategy. The link hierarchy should be observing a strategic structure. This means your most authoritative pages – the ones that provide, according to Google, the most value to users – should equally be the most accessible to site visitors and Google's crawlers.
Understanding these strategies and the intricacies involved is imperative in deploying effective internal linking. However, the real power lies in bringing these strategies to life in an integrated fashion.
To be succinct, an intelligent internal linking strategy and an understanding of how to skillfully distribute link equity throughout your website can be quintessential in achieving optimal SEO results. Ultimately boosting your webpage visibility and user experience, which is the primary end goal. Thanks to modern SEO tools and advancements in machine learning and artificial intelligence, managing these strategies no longer has to be a daunting task.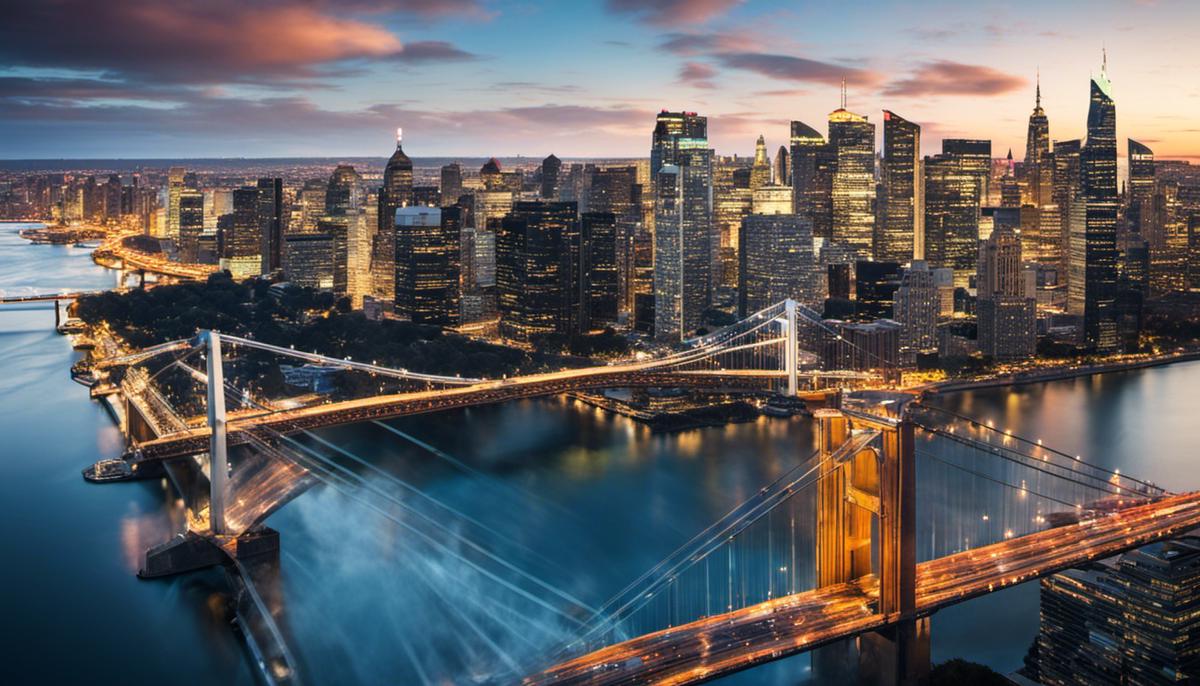 Case Studies and Real-World Examples
Amazon, an ecommerce titan, is an excellent case study demonstrating effective use of internal linking. With millions of products divided into countless categories, Amazon faces the challenge of seamlessly guiding users and search engines through an almost infinite maze of pages. Observing how they've harnessed internal linking and the subsequent impact on their SEO performance offers indispensable insights for any tech enthusiast.
Links appearing across multiple pages such as global navigation links, present on every page, help drive link equity across the website. Amazon uses this strategy to link to major category pages off their homepage, effectively distributing the accumulated link equity. This allows these linked category pages to enjoy a heightened visibility in search engine results, making them vital for their SEO strategy.
Another intriguing aspect is Amazon's deployment of user-generated internal links. For instance, "Customers who bought this item also bought…" automatically generates internal links to other pages within the site. Amazon's AI studies user behavior, creating a diverse set of highly relevant internal links for both user and bot.
Let's look at Wikipedia, a trove for information seekers. Their efficient internal linking strategy serves two purposes: guiding visitors seeking information and ensuring search engines can traverse a separate path. Wikipedia funnels link equity across multiple articles through internal links in less than obvious places – including the body of the article, the sidebar, and at the bottom of each article.
The all-too-common "See Also" section at the end of many articles strategically points readers and search engines to relevant, internally-linked topics, thus ensuring maximum visibility and indexability. Due to strategic internal linking, rarely does a Wikipedia page exist in vacuum. Each functions as a node in an interconnected web, offering a wealth of predictably related content.
Airbnb, a company that needs no introduction, also reaps the benefits of internal linking. Metro areas have pages a click away from the home page. The pages of individual listings link back to the metro areas and vice versa. All these internal links ensure search engine bots have explicit trails to follow throughout the site, boosting Airbnb's overall site visibility in search engine results.
In conclusion, real-world examples of companies such as Amazon, Airbnb, and Wikipedia illustrate that the strategic implementation of internal linking has immense, clear benefits for SEO practices. As a tech enthusiast, understanding and applying these principles can lead to the flow of link equity throughout a site, improved content discovery, and increased SEO impact. The takeaway message: a successful SEO strategy isn't complete without a strategic internal linking system in place.
Photo by christinhumephoto on Unsplash
Having traversed the terrain of internal linking in SEO, it is undeniably apparent how vital their role is. From simplifying the arduous task of website crawling and indexing for search engine bots, to orchestrating the value of links and thereby influencing site rank – the impact of internal linking cannot be overstated. The strategies outlined for optimizing link architecture when applied, can define the path to website performance optimization. Illustrative case studies and real-world examples underscore just how theoretically straightforward yet realistically nuanced the practice of SEO truly is. In essence, mastering the art of internal linking can turn your website into a beacon that stands out prominently on the vast landscape of the World Wide Web.