In the world of digital marketing, the significance of optimizing your website's content for on-page SEO cannot be overstated. SEO is no longer optional—it's a necessity. But what exactly is it? On-page SEO is the practice of optimizing individual webpages to rank higher in search engines and attract relevant traffic. It involves understanding and applying vital concepts such as keyword research, content creation and optimization, page optimization, and the use of SEO tools. This quintessential optimization journey begins with an understanding of what keywords represent and how they can drive focused, organic traffic to your website. Next up is the intriguing game of crafting engaging, high-quality content that is not just appealing to the audience but is also sympathetic to search engine algorithms. It's about walking the tightrope between creativity and technical aptitude.
Keyword Research
What Are Keywords in SEO?
In the context of search engine optimization (SEO), keywords are the words and phrases that users enter into search engines, like Google, when they're browsing the web. These words and phrases help indicate what type of content users are searching for. When properly utilized on your website, they allow search engines to understand your content better, leading to higher search results rankings.
Understanding How Keywords Work in SEO
At their core, keywords are used by search engines to understand the context and purpose of a page on your website. Search engines use algorithms to crawl and index your site, which helps them determine what your content is about. These algorithms also assess whether your content matches a user's search query based on relevancy and usefulness. By integrating the right keywords into your website's content, you help the algorithms understand and rank your website higher for those terms.
Identifying the Right Keywords for Your Website with Research Tools
An integral part of SEO is understanding and implementing the correct keywords for your site. Using keyword research tools, such as Google Keyword Planner, AHREFS, or SEMRush can help you identify relevant keywords. These tools analyze keyword search volume (how often a keyword is searched), competition level, and the potential traffic that keyword could drive to your site.
When conducting keyword research, focus on these main areas:
Relevance: Choose keywords that are highly relevant to your website's content and match your audience's intent. If you run a pet supply store, for example, your keywords might include "dog food," "cat toys," or "bird cages."
Search Volume: Consider how many times people search for that particular keyword. The higher the search volume, the more potential visitors you could attract to your site.
Competition: Evaluate how competitive the keyword is. If large corporations dominate your chosen keywords, it might be challenging to rank for those terms. In such cases, using long-tail keywords (keywords made up of three or more words) can be a good strategy.
Integrating Keywords into Your Content
When you have identified your website's optimal keywords, the next step is incorporating these into your content. It's essential to use keywords naturally and strategically throughout your content to avoid "keyword stuffing," which can negatively impact your SEO. Key areas to include keywords are the title, headers, body text, URL, and meta descriptions.
Remember, while keywords help search engines understand your content, they should also enhance the user's experience, making the content understandable, enjoyable, and valuable for your visitors. Balancing keyword usage with reader-friendly content is key to on-page SEO success.
Content Creation and Optimization
Understanding Keywords and SEO
At the foundation of on-page SEO is the strategic use of keywords. Research your industry-specific keywords using tools such as the Google Keyword Planner or SEO tools like SEMrush. These keywords are the terms your target audience is using to search for the services or products you offer. Once you've identified your list of ideal keywords, work to incorporate these into your text naturally. They should blend into your content and help convey your message, not disrupt the flow of your content.
Title Tag and Meta Description
To further optimize your content, pay attention to your title tag and meta description. The title tag, which is the headline that appears in search engine results, should not only be compelling and on-brand but should also include at least one of your primary keywords. On the other hand, the meta description, or the brief summary beneath the title tag on a search results page, should accurately preview the content of the page and engage interest.
High Quality, Comprehensive Content
When it comes to content creation for on-page SEO, quality cannot be overstated. Content should not just be crammed with keywords, but needs to be engaging, relevant, and valuable to the user. If a user stays on your page longer because your content is good, it increases your dwell time, which Google uses as an indicator of page quality. Moreover, the content should be comprehensive. Thoroughly covered topics satisfy user intent better, which can improve your website's ranking.
Proper Structuring and Design
How your content is structured can also significantly impact its accessibility and, by extension, its SEO. Break up your content with clear, keyword-optimized headers and subheaders to guide readers and search engine crawlers. Bulleted or numbered lists can improve readability by making content more digestible. Visually appealing images, infographics, or videos can also enhance user experience and increase dwell time.
Linking Strategy
A strong internal and external linking strategy can further boost your on-page SEO. Internal links direct readers to relevant content on your own website, thereby improving navigation and conveying site structure to search engines. External links to reputable, high-authority websites can lend credibility to your content and increase its relevance.
Regular Monitoring and Updating
Once you've optimized your website's content, the work isn't over. Regularly monitor your site's performance using analytics and SEO tools. This will help you identify which strategies are working and which aren't so you can adjust accordingly. Furthermore, routinely updating your content can maintain its relevancy and boost your SEO over time.
By following these steps, you can effectively optimize your website's content for on-page SEO and increase your visibility to your target audience.
Page Optimization
Understanding On-Page SEO Optimization
On-page SEO optimization is the practice of optimizing various parts of your website that affect your search engine rankings. It's something you have control over and can change on your own website. Here's what you need to know to optimize your web pages for SEO.
The URL Structure
The URL of your webpage is very important for SEO optimization. A well-structured URL provides both users and search engines with valuable information about the content of a page. Try to use your primary keyword in your URL, and use hyphens to separate words for readability. Shorter URLs tend to perform better, so aim to keep your URL as concise as possible.
Title Tags
Title tags play a significant role in helping search engines understand what your page is about, and they're the first impression for users. It's important to include your primary keyword in your title tag, preferably at the beginning.
Meta Descriptions
Meta descriptions don't directly influence search engine rankings, but they can affect user click-through rates, which do impact SEO. Meta descriptions should provide a concise summary of your webpage content and include your primary keyword.
Heading Tags
Heading tags (H1, H2, H3, etc.) also help search engines understand your content's structure and highlight important topics. Include keywords in at least one subheading, and make sure your headings provide clear, structured information about your content.
Optimizing Images
Images play a critical role in enriching your content, but they can also contribute to SEO. Use clear, relevant images and make sure to add alt text, which describes your image for search engines and users who can't see the image. The alt text should contain your keyword where it naturally fits.
Internal and External Links
Internal links are hyperlinks that point to other pages on your website, while external links point to other websites. Both types of links are important for SEO. Internal links help search engines understand the structure of your website, and they can lead users to other related content on your site. External links to high-quality, reputable resources can increase your website's credibility.
Page Speed
Page speed is an important factor in user experience and SEO. Slow-loading pages can lead to high bounce rates, and they can also negatively impact your search engine ranking. Optimize your page speed by compressing images, reducing server response time, and eliminating render-blocking Javascript.
Mobile Optimization
As more users are using mobile devices to access web content, it's crucial to ensure your website is mobile-friendly. A responsive layout that adapts to different screen sizes can enhance user experience and also improve your SEO.
By paying attention to these elements, you can ensure you're making the most of your on-page SEO and helping your website perform its best in search engine rankings.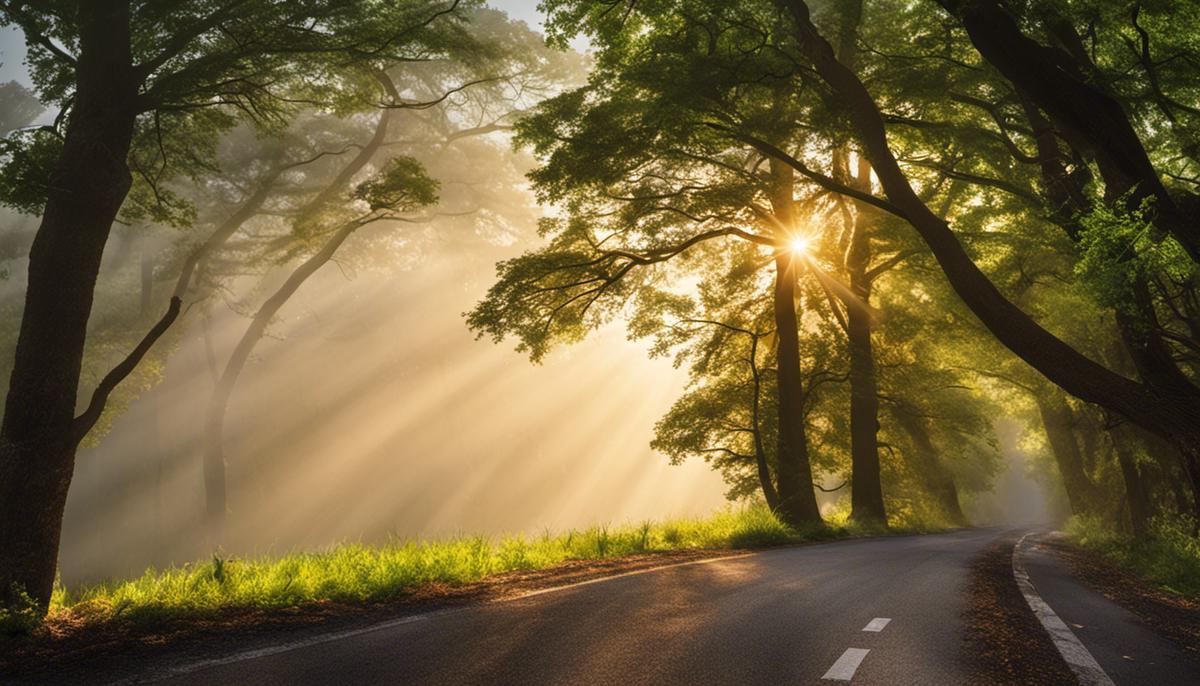 Use of SEO Tools
Learning SEO Tools
A crucial part of optimizing your website's content for on-page SEO is familiarizing yourself with various SEO tools. Key tools include Google Analytics, SEMRush, and Yoast SEO. These tools offer unique features that aid in tracking your website's performance, finding optimization opportunities, and measuring the success of your on-page SEO efforts.
Navigating Google Analytics
Google Analytics is a versatile tool for understanding your website's traffic sources, user behavior, and overall performance. It provides comprehensive data about your site's visitors, including where they come from, the pages they visit, and the time they spent on your site. By analyzing this data, you can identify which parts of your website are performing well, and which ones need improvement. You can also set up goals in Google Analytics to track conversions, such as form submissions or e-commerce transactions.
Leveraging SEMRush
SEMRush is another powerful SEO tool that offers various features for keyword research, competitor analysis, backlink tracking, and more. You can use this tool to find high-performing keywords in your niche, analyze your competitors' backlink profiles, and track your website's search rankings. By identifying and capitalizing on the effective SEO strategies of your competitors, you can improve your own website's SEO performance.
Optimizing with Yoast SEO
When it comes to content optimization, Yoast SEO is an invaluable tool, especially for WordPress websites. It helps you optimize your website's content for search engines by providing real-time feedback on keyword usage, readability, and other SEO aspects. The plugin suggests improvements, such as including your focus keyword in your title and headings, using sufficient internal and external links, and ensuring your content has a good readability score. Yoast SEO also helps you create SEO-friendly meta tags and generate XML sitemaps for your website.
Implementing SEO Tools
Using these SEO tools is not a one-and-done process. For ongoing optimization, regularly review and analyze data from these tools to understand the impact of your SEO strategies. Monitor key metrics like organic traffic, bounce rate, and conversion rate to measure your website's performance. These tools reveal valuable insights about your audience's behavior, helping you make informed decisions about how to improve your website's content, design, and overall SEO strategy. Regular audits and adjustments based on the insights provided by these tools will ensure the everlasting optimization of your site's SEO.
Live, breathe and exist in the realm of on-page SEO and you'll start to see a fundamental shift in your website's performance. By mastering keyword research strategies, striking the right chord in content creation and optimization, honing in on the minute details of page optimization, and leveraging the power of SEO tools, your website will be armed and ready to claim its rightful place in the digital ecosystem. The journey to successful on-page SEO maybe arduous and tireless, but the reward is a sustainable, long-term relationship with your visitors-turned-customers and a robust online presence. In the realms of digital marketing, it doesn't get better than ruling the search engine result pages (SERPs), and that's exactly what on-page SEO bestows upon you.