In an increasingly digital world, the power of visually engaging content can't be understated. As part of this, images play a critical role on web pages, providing value to both users and search engines. However, merely placing high-quality images on your site isn't enough. To reap the maximum benefit, your images must be optimized for Search Engine Optimization (SEO). Understanding the importance of Image SEO and its subsequent impact on your website's ranking in search engine results is crucial. This involves mastering alt texts, which significantly assist search engines in grasping the context of your images. Furthermore, learning the ropes of various optimization techniques is indispensable to strike a balance between image quality and website load speed. Lastly, knowing the best practices and common pitfalls in the realm of on-page SEO for images is vital to optimize your image content effectively.
Understand the Importance of Image SEO
Understanding the Importance of Image SEO
Search Engine Optimization (SEO) isn't just about text content on your website. Images also play a critical role in influencing your website's visibility and rankings in search engine results. Optimizing images for SEO involves techniques like using appropriate file names, reducing file sizes, providing alternative text, and ensuring quality and relevance. Benefits of optimizing images for SEO include improved website loading speed, enhanced user experience, increased web traffic, and improved rankings in search engine results.
The Influence of Image SEO on Website Rankings
When your images are optimized for SEO, it helps search engines like Google understand the context of the image content. This offers a better understanding of your website content, reinforcing its relevance to specific search queries. Images with SEO-optimized alt text and appropriate keywords can appear in relevant organic image search results, driving additional site traffic and potential leads, which directly influences your website's rankings.
Improving Website Accessibility with Image SEO
Well-optimized images are not only beneficial for SEO purposes but they also significantly improve the accessibility of your website. For visually impaired users or those with certain disabilities who use screen readers, alt text (or alternative text) provides meaningful context around an image. Without this, these visitors might miss vital information. This optimizes user experience and accessibility, further contributing to overall SEO efforts.
SEO for Images: It's More than Just File Names and Alt Text
Optimizing images for SEO isn't limited to just choosing the right file name or writing an alt text. It also includes selecting the right image format (JPEG, PNG, etc), compressing the file size without compromising quality, and ensuring the image content is relevant and value-adding. The better the image quality and relevance to accompanying content, the more beneficial it is for SEO.
Essential Tips for On-Page SEO for Images
The most effective strategies for on-page SEO for images include the use of relevant keywords in image file names, clear and concise alt text, compression of image file size, and maintaining high-quality images. It's crucial not to overuse keywords, as this could negatively impact SEO. Always remember, the goal is to enhance user experience while providing context for search engines.
Learn about Alt Texts and their Role in Image SEO
Understanding Alt Texts and Their Importance in Image SEO
Alt text, also known as "alt tags" or "alt descriptions," is an attribute added to an image in HTML. This alt text provides a descriptive text of the image, which serves vital functions for web visitors and search engines alike. For visually impaired users who use screen readers, alt text provides an explanation of the image, allowing them to understand its context. In terms of SEO, alt text helps search engines understand what the image is about, thus potentially influencing your website's ranking in search results.
Writing Effective Alt Texts for Your Images
The task of writing alt texts should not be taken lightly as it can greatly influence your website's SEO. Firstly, ensure that your alt text accurately describes the subject matter of the image. You should aim to be as specific as possible to give search engines a clear understanding of the image. However, remember not to keyword-stuff your alt text. While including relevant keywords can be beneficial, overdoing it can come across as spammy to search engines and actually harm your SEO efforts.
Always Incorporate Alt Texts
Regardless of the image you're using on your website, whether it's a product, a staff photo, or a decorative image, it's crucial to always include alt text. Even if an image seems self-explanatory to you, remember that search engines can't 'see' the image and rely on alt text to understand its content. Ignoring alt text can miss out on an important opportunity to improve your website's SEO.
Avoiding Common Alt Text Mistakes
While trying to optimize your images for SEO, there are some common pitfalls to avoid. Avoid using generic phrases like "image" or "photo" in your alt text. It won't provide any useful information to search engines or visually impaired visitors. Also, keep your alt text brief. Aim for about 125 characters, which is typically the limit of what most screen readers can handle for a single image.
The Role of Alt Text in Image SEO
Using alt text properly doesn't guarantee a top spot in search results. However, it does help make your website more accessible and user-friendly, which search engines favor. Combining effective alt text practices with other on-page SEO techniques can significantly improve your website visibility and your overall SEO efforts.
Image Optimization Techniques
Understand the Value of Image SEO
Performing SEO on images is an essential part of website optimization. It not only enhances the user experience by providing high-quality and relevant images but also improves your website's page load speed. The latter has a direct effect on SEO as Google favors websites that load faster.
Choose the Right File Format
Deciding on the right image file format is a key step for image SEO. Common formats include JPEG, PNG, and SVG. JPEG is the most popular due to its ability to balance quality with file size. PNGs offer high quality and are great for complex images or when you need a transparent background. SVGs are ideal for logos and icons as they provide crisp visuals regardless of screen size.
Optimize Image Size and Dimensions
Correctly sizing your images has two positive impacts: it improves loading speed and enhances the user viewing experience. Resize images to fit the layout of your website without any distortion or pixelation. Avoid uploading high-resolution images which can slow down your site. Utilize image editing tools to resize and crop images without sacrificing quality.
Utilize Image Compression
Even after correctly sizing your image, file sizes can still be large. The solution to this is image compression. Although this comes with the risk of reducing image quality, several tools can compress images without noticeable loss in quality. These tools work by removing unnecessary meta-data and using algorithms that reduce file size. Examples include TinyPNG, JPEGmini, and Kraken.io.
Implement Descriptive File Names
Before you upload your image, ensure the file name is descriptive and relevant. For instance, instead of using an obscure filename like "IMG_123.jpg", choose something that appropriately describes the image, such as "new_york_city_skyline.jpg". This helps search engines understand the image content and contributes to better SEO.
Use alt-text for Images
Alt text (alternative text) is a text description that can be added to an image's HTML tag on a webpage. This serves two main purposes: it improves accessibility for people who can't see images on web pages and it helps search engines better understand the content of your image. Like file names, alt text should be descriptive and relevant to the image content.
Consider Lazy Loading
Lazy loading is a technique where images only load when they're about to enter the viewport. This can significantly improve page loading times, especially for pages with a lot of images. Note that lazy loading might not be beneficial for all websites, and improper implementation can harm SEO, so consider it carefully.
Test Your Image Load Speeds
Regularly test how quickly your webpage loads with the optimized images. Google's PageSpeed Insights is a great tool for this. If your page loads slowly even after optimization, you may need to further compress your images, reduce their dimensions, or review your web hosting service.
Remember, balancing between image quality and website load speed is a crucial part of image optimization. Implementing these image SEO tips could significantly boost your website's performance and search engine rankings.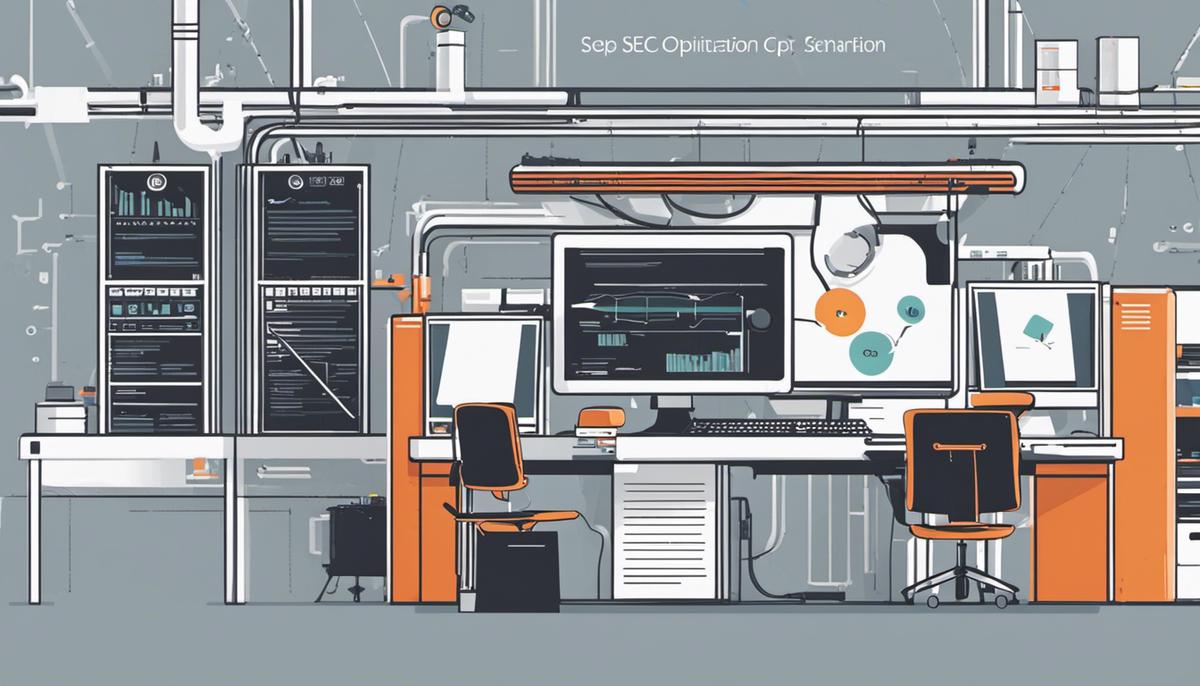 Best practices for Image SEO
Proper Image Naming
Naming your images appropriately is one of the crucial do's of on-page SEO for images. Always save your image with a descriptive, keyword-targeted filename. Using a file name like "IMG45798.jpg" is less effective than "Katmai_National_Park_Bears.jpg". This gives search engines a clue of what the image is about, helping them index it accurately. Remember to use hyphens between words for better readability by search engines.
Say no to Keyword Stuffing
Avoid the practice of keyword stuffing in your image file names and alt tags. Although it might seem like a good idea to use every possible keyword in order to cover all bases, search engines actually see this as a spammy action. It is much more beneficial to maintain a sense of balance and use keywords judiciously and accurately, ensuring they reflect the image content.
Alt Text and Description
Always use alt text and image title tags. alt attributes or alt text is what appears when an image fails to load. It is also a chance to reinforce your message or keywords and help screen readers for visually impaired users understand what your image is about. The image title tag can be similar to the alt attribute, but it pops up when a user hovers over an image.
Image Sizing and Compression
Optimizing image sizes for web use is highly recommended. Large images can slow down your site speed, a key SEO ranking factor. Before uploading any images, try to compress and resize them ideally under 100kb to prevent this. There are online tools like TinyPNG or compressor.io that can help with this task without losing the quality of the image.
Wise Use of Captions
Although Google stated that search engines don't consider image captions in image rankings, it can boost user experience by providing context, especially for those who scan articles. Utilize captions to provide more information about the image because they tend to be read 300% more than the body text itself, according to Kissmetrics.
Importance of Image Relevance
Ensure that all images are directly relevant to the content of your site. This boosts your website's user experience by ensuring that everything flows cohesively. Irrelevant images can confuse visitors and lead to a higher bounce rate, which can negatively impact your SEO rankings.
Innovative use of Infographics and Visuals
Visual content such as infographics and diagrams can be beneficial as they can be easily shared, increasing the opportunity for backlinks. But remember, Google can't read these graphics, so ensure you accompany these images with brief descriptions, keywords in the file name, and alt text.
Above all, when done right, image SEO can significantly boost your visibility online. The key here is to apply the correct optimization techniques and follow the best practices consistently. Employing effective alt texts, appropriate image compression and file formats, and wise use of captions are at the heart of successful on-page SEO for images. While it may seem daunting at first, understanding these fundamental aspects and implementing them effectively will not only drastically improve your SEO rankings and website accessibility but also enhance your user's overall experience. Consequently, putting in the time and effort into refining your SEO tactics can offer an immeasurable return on investment in your online presence, and more significantly, your website's success.