As the digital landscape continuously evolves, so too does the realm of local SEO citations. These vital components of an effective local SEO strategy hold incredible power and potential in augmenting online visibility for businesses of all sizes. This collective shift towards recognizing and leveraging the growing importance of local SEO citations underscores a broader transition in the world of digital marketing. More than ever, businesses are starting to realize the undeniable impact of high-quality citations on their online presence and overall search engine ranking. Whether it's through traditional techniques such as directory submissions and reviews or through innovative strategies that incorporate social media citations, the centrality of local citations within a comprehensive SEO approach is undeniable. Cutting-edge trends are on the horizon, introducing exciting opportunities and advancements such as the integration of voice search SEO and innovative AI tools for more efficient citation management.
The Growing Importance of Local SEO Citations
Local SEO Citations: What Are They?
Local SEO citations are public mentions of a business on the internet. They typically refer to a company's name, address, and phone number (NAP), but they can also include a link to the company's website, business hours, and other information. Citations can appear on local business directories, websites, apps, and social platforms. They play a vital role in improving business visibility on the internet, primarily through search engine results.
Why Are Local Citations Important?
Local citations contribute to SEO efforts in valuable ways. They boost your business's visibility, increase consumer trust, and play a crucial role in local search rankings. When your business's information consistently appears across various platforms, it signals to search engines that your business is legitimate and relevant to the local area, which can significantly improve your local search rankings. They also increase consumer trust; when potential clients see your business listed on reputable websites or directories, they're more likely to trust your services or products.
The Evolving Nature of Local SEO Citations
The landscape of local SEO citations continually evolves for several reasons. First, search engines are constantly changing their algorithms, affecting the weight they assign to different ranking factors, including citations. Secondly, the rise of fake reviews and inaccurate information has forced search engines to prioritize accuracy and consistency more than ever. Lastly, changes in consumer behavior, such as increased use of voice search and mobile search, have led search engines to value geographic proximity more in their local search algorithms.
Future Trends to Watch in 2023
As we move towards 2023, several key trends will shape the future of local SEO citations.
Accuracy and Consistency Will Be Paramount
Ensuring that your citations are accurate and consistent across platforms will become even more important. The reason lies behind search engines' commitment to providing valuable and reliable information to users. A business with inconsistent information across various platforms raises red flags about its credibility.
Rise of User-Generated Citations
User-generated content, such as reviews and social media posts, is becoming increasingly important. Many consumers trust peer evaluations and recommendations, and search engines are beginning to recognize the value of these user-generated citations. Businesses should therefore encourage customers to leave reviews and share experiences, and businesses should respond appropriately to these posts to enhance their online reputation.
Increased Importance of Data Aggregators
Data aggregators will continue to grow in importance. These entities collect business data and distribute it to various sources, making them highly influential in determining a business' online presence and search engine ranking.
Focus on Relevant and High-Quality Directories
There is a growing focus on the quality and relevance of the directories, where businesses are listed. Search engines are getting better at identifying and giving importance to directories with high domain authority. Therefore, seeking placement on industry-specific and local directories with high authority may increase citation effectiveness.
Increasing Importance of Hyperlocal Citations
As the trend towards hyperlocal search continues to rise, we can expect the significance of hyperlocal citations to increase correspondingly. Search engines, such as Google, are increasingly returning localized search results. This puts pressure on businesses to maintain a strong online presence within their local communities.
Current Techniques in Local SEO Citations
Prevailing Techniques in Local SEO Citations
One of the primary tactics of executing local citations involves directory submissions. In this technique, businesses list their Name, Address, and Phone Number (NAP) on various local directories. The result of this targeted placement is increased visibility during local searches. Examples of these directory websites include but aren't limited to: Google My Business, Yelp, and Yellow Pages.
In addition to directory submissions, social media citations also make a considerable contribution to enhancing local SEO ratings. Businesses meticulously optimize their social media profiles, ensuring consistent NAP information across their channels, and strive to interact frequently with their audience to multiply visibility and boost their rankings.
Finally, customer reviews are a fortified strategy for improving local SEO. Active engagement with clients by responding to their comments, and maintaining a high rating, has shown great results in boosting local SEO. Periodically soliciting positive reviews through emails or social media platforms is another prevalent strategy employed by businesses to strengthen their ranking position in search results.
Best Practices in Managing and Optimizing Citations
While managing and optimizing citations, consistency is key. Businesses must ensure that their NAP information is accurate and consistent across all platforms. This includes updating the information whenever it changes and regularly checking to ensure its accuracy.
Another best practice is regular auditing of citations, which involves checking for duplicate entries and verifying that the current citations are accurate and helpful. Auditing prevents discrepancies that may potentially harm a business's local SEO standing.
Businesses must also carefully select the directories they submit to. It is more effective to be listed in a few high-quality directories than many low-quality ones. Researching the authority, relevance, and audience of a directory before submission can enhance the effectiveness of this strategy.
Looking Ahead: Emerging Trends Affecting Local SEO Citations in 2023
As we move into 2023, the realm of local SEO citations is poised to expand beyond simply the upkeep of accurate Name, Address, and Phone Number (NAP) information across directories. Businesses will be tasked with optimizing their citation strategies to accommodate various platforms, including navigation applications, voice search technologies, and even virtual reality interfaces.
Artificial Intelligence (AI) and machine learning will serve as central players in the reshaping of local SEO citations. Employing these tools, businesses will be better equipped to streamline citation creation and management, conduct insightful data analyses, and generate predictive SEO ranking models.
Furthermore, customer review stimulation will continue to take center stage in local SEO strategies. To encourage the accrual of positive reviews, businesses will become more innovative in their efforts, utilizing incentive programs for customers or implementing AI-driven systems to automate the distribution of review prompts.
Of increasing significance will be hyperlocal citations – those tailored specifically to a localized area. Businesses will concentrate their SEO tactics more on their immediate community, thereby amplifying their visibility within hyperlocal search results.
Finally, businesses will transform local SEO citations into a leverage point for enhancing their overall digital reputation. By managing their online presence meticulously – incorporating elements like reviews, ratings, geo-tagged check-ins, and social media updates – businesses can influence their perceived image online, bolstering their local relevance and drawing in more potential customers.
Emerging Trends in Local SEO Citations
Leveraging Advanced AI Tools for Streamlined Citation Management
In 2023, a vital trend will rest in the implementation of advanced artificial intelligence (AI) tools to manage local SEO citations. Contemporary AI systems have the capability to automate the often painstaking task of building citations, ensuring their validity, and providing real-time updates to listings. Utilizing these AI tools allows businesses to maintain a steady flow of consistent citations, which directly correlate to search engine rankings. The use of AI eliminates room for human error, ensuring all citations supply accurate information. This key strategy will substantially amplify businesses' online visibility.
Rise of Voice Search and Citations
Voice search SEO is another emerging trend that will influence local SEO citations. With the rapid growth of smart home speakers and increased use of digital assistants, voice search for local services is, and will continue to, rise at an unprecedented rate. This evolution will greatly affect the future of local SEO citations. Businesses will need to optimize their citations to align with voice search algorithms, focusing on long-tail keywords and questions conversational AI might use to feed voice search queries.
The Importance of Review Signals and Citations
Review signals play a fundamental role in local SEO citation strategy and will continue to gain importance in 2023. They impact the way search algorithms rank local businesses. Positive reviews, high star ratings, and increased consumer engagement help search engines like Google verify the credibility and suitability of a business in response to a particular search query. Therefore, local businesses will need to pay more attention to building a positive online reputation and engaging with their customers/reviewers to enhance their influence in the local SEO scene.
Utilizing Social Media Citations
Social media will become increasingly crucial for citations. As a part of their SEO strategy, businesses will need to maintain accurate and consistent NAP+W (Name, Address, Phone number, and Website URL) information across all social media platforms. Search engines have started to give more weight to social media interactions and information when determining rankings. Hence, businesses that properly manage their social media presence and utilize it for effective local citations will gain a competitive advantage.
Integration of Citations and Local Business Listings
Local business listing optimization will be intertwined with local citations. It's projected that search engines and business directories like Google My Business, Yelp, and Bing Places will put more importance on detailed, accurate, and consistent business listings. In addition, these platforms may develop new features that make it easier for businesses to manage both their online listings and citations, providing businesses with increased exposure and prospective customers a more efficient way to discover local services.
Hyperlocal SEO and Citations
Localized search, also known as Hyperlocal SEO, will become more refined, impacting the future of local SEO citations. With the increased accuracy of geo-targeting technology, businesses can target audiences down to a specific locality within a city. As a result, the citations will be even more locally targeted, leading to a higher match in search query relevance, improving local search rankings for businesses.
As we head into 2023, it's critical to consider some probable trends that could redefine the future of local SEO citations, influencing SMEs' digital marketing efforts. Being aware of these potential shifts and being ready to adapt will be key to maintaining or even boosting your local search engine rankings.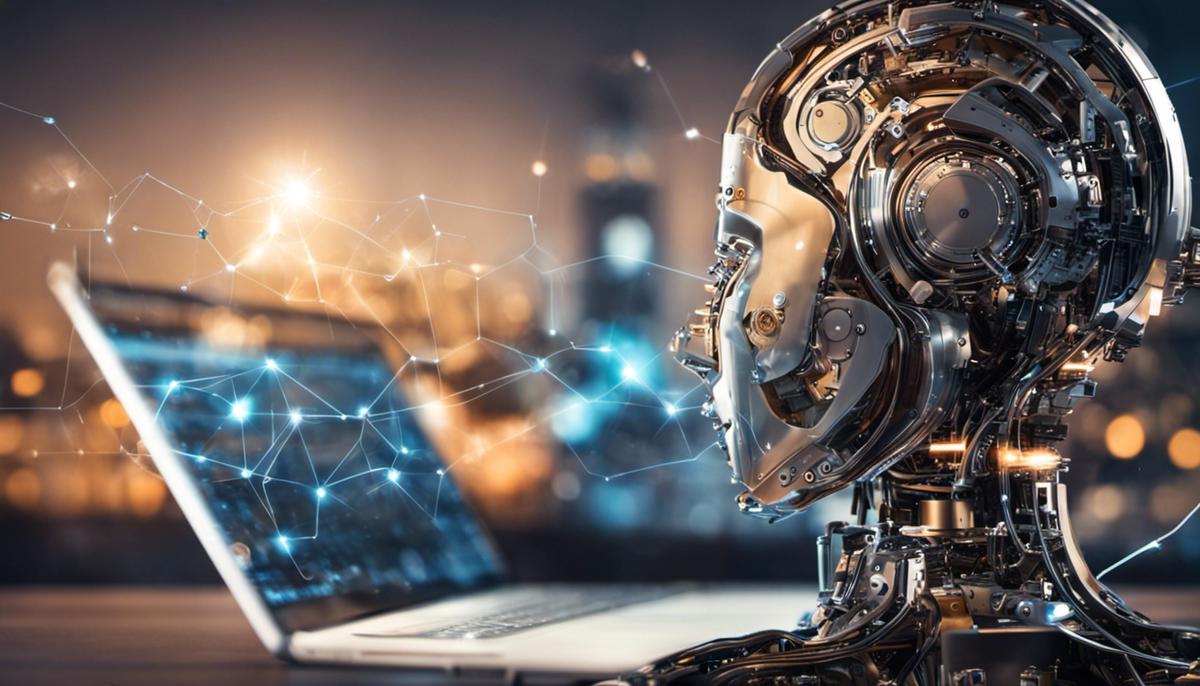 Preparing for the Future of Local SEO Citations
Local SEO citations, also known as local business listings, are crucial components of digital marketing strategies, and they're particularly valuable to small and medium enterprises. These citations underpin Local Search Engine Optimization (SEO), enabling businesses to secure higher spots on search engines like Google, thereby increasing their online visibility. With 2023 on the horizon, we expect substantial transformations in local SEO citations' landscape, necessitating businesses to equip themselves for new challenges and opportunities.
One critical aspect in adapting to the future of local SEO citations is investing in citation management tools. Automated tools for citation management not only aid in streamlining the citation process but also in maintaining the accuracy of business information across multiple platforms. They ensure that the Name, Address, and Phone number (NAP) of a business is consistent across all platforms to uphold the reliability and authenticity of business information. Inconsistency in this information negatively impacts the SEO ranking of a business, hence utilizing citation management tools effectively counteracts this situation.
The landscape of SEO is always changing and evolving in response to new technologies and algorithm updates. Voice search and mobile optimization are examples of the leading trends in SEO in recent years. Similarly, local SEO citations will also witness new trends in 2023. Adapting to these trends early can provide businesses with a competitive edge. For instance, embracing technologies such as AI, VR, and AR, along with adapting to emerging trends in user behavior like voice and visual search, can significantly affect a business's SEO strategy and success.
In the formative years of local SEO, businesses often prioritized the number of citations over its quality. However, the trend is shifting emphasis from quantity to quality of citations. The focus is now more on getting citations from high-quality and reputable directories or websites. Google's algorithm is getting notably smarter and discerning, which means it values quality citations more than a higher quantity of low-quality citations. Investing time and resources in securing quality citations will be a fundamental aspect of local SEO strategy in 2023 and beyond.
As recommended by SEO experts, more emphasis should be put on local citations and customer reviews in the future. Local citations from community directories, local blogs or newspapers, and industry-specific directories can significantly enhance local SEO. Customer reviews, on the other hand, are an influential factor in ranking and help in building trust with potential customers. Encouraging customers to leave reviews and promptly responding to them will form a crucial part of the future SEO strategy.
Given the evolving algorithms and trends, it's also necessary for businesses to adapt their content strategies. Creating rich, targeted content optimized with localized keywords can greatly improve citation strength. Additionally, using structured data or schema markup also tends to offer better results in terms of SEO rankings.
Citations are not limited to business listings and directories; they extend to social media platforms. Focusing on social media citations like Facebook, LinkedIn, Twitter, and Instagram has become crucial. These platforms not only have vast user bases but they are also trusted by search engines, thus improving a business's online visibility and direct interactions with reliable customer bases.
Overall, to stay ahead in the game businesses need to continuously adapt to the evolving SEO landscape, embrace new technologies, focus on quality citations and reviews, optimize their content strategies, and leverage social media platforms. Properly implemented, these tactics and strategies can prepare businesses for the future of local SEO citations in 2023.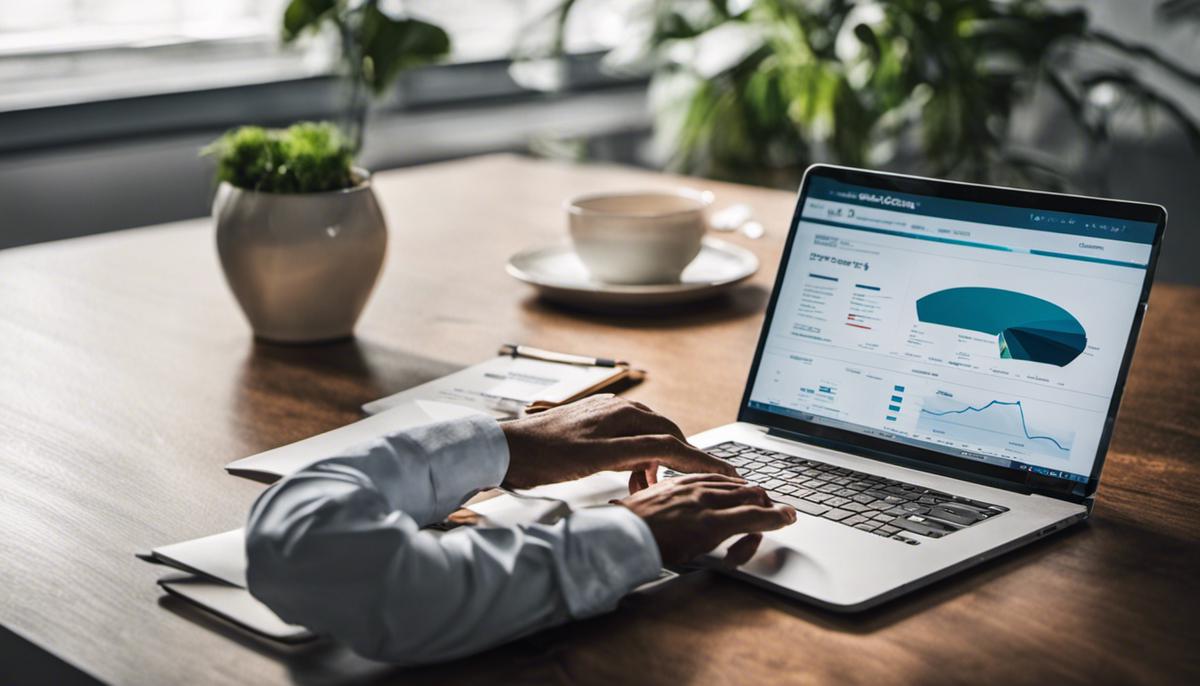 Looking ahead, preparing for the ever-evolving future of local SEO citations requires a forward-thinking mindset, adaptability, and a commitment to staying at the cutting edge of digital marketing trends. As the landscape changes, businesses must invest in the right tools to manage and optimize their citations effectively and should focus more on elevating the quality of their citations rather than merely increasing the quantity. The integration of emerging technologies, including voice search and AI, can also provide an edge for businesses aspiring to enhance their online visibility. As we prepare for an increasingly digital future, the key takeaway is clear: those who adapt and capitalize on the powerful tool of local SEO citations will be well-positioned to thrive in the dynamic landscape of online business.