In the dynamic realm of digital marketing, understanding how your website interacts with search engines is crucial. The popularity of your site largely depends on its On-Page Search Engine Optimization (SEO), which primarily refers to the factors that influence its visibility and traffic. A key aspect, often overlooked by website owners and developers, is the role played by page speed in On-Page SEO. Page speed not only influences how search engines perceive your site but also impacts how users engage with your content. This insight covers multiple dimensions of understanding the On-Page SEO concept, the role of page-speed, its effects on user-experience, and numerous techniques and tools to enhance page speed for better On-Page SEO.
Understanding the Concept of On-Page SEO
Understanding On-Page SEO
On-Page SEO, or Search Engine Optimization, refers to the practice of optimizing individual web pages to rank higher and earn more relevant traffic in search engines. It encompasses both the content seen by visitors and the HTML source code of a page, unlike off-page SEO which refers to external signals such as backlinks. The main goal is to ensure a webpage is attractive to search engines for target keywords to improve its visibility.
Key components of On-Page SEO include title tags, which let search engines understand the content of a specific page; meta descriptions, which provide a brief summary that appears on search engine results pages; HTML code, especially header tags and schema markup, which help organize and classify page content; keyword placement and usage, which signal the page's relevance for search terms; and image alt text, which makes visual content accessible to search engines.
The Importance of On-Page SEO
When done correctly, On-Page SEO helps increase a website's visibility in search engine results, thereby drawing more traffic. It dovetails with off-page SEO to create a positive user experience and build online credibility. By making a webpage's content understandable and relevant to both users and search engines, It ensures that the search engine can accurately index the page and present it to users who may be searching for the information it contains.
The Impact of Page Speed on On-Page SEO
Page speed, or load time, is a crucial aspect of On-Page SEO. Google acknowledges page speed as a ranking signal, meaning slower pages may rank lower in search engine results, seeing less traffic as a result. Slow load times can also negatively impact user experience, as users may leave a page if it takes too long to load – this is known as a bounce. High bounce rates can further harm a page's rankings, creating a negative cycle of diminishing visibility.
Strategies for Enhancing Page Speed for Effective On-Page SEO
To enhance page speed, one must first understand the elements that contribute to slow page loading. These include unoptimized images, too much JavaScript or CSS, inadequate web hosting, and an excessive number of HTTP requests.
Below are some techniques to boost page speed:
Optimize Images: Hefty images can dramatically decrease your page speed. By compressing images, using suitable formats, and reducing their sizes, you can improve loading times.
Reduce HTTP Requests: Every element on your site, for instance, scripts, CSS, and images, needs an individual HTTP request. If there are too many, it can slow things. Simplify your website design, merge files, and opt for CSS over images where feasible.
Minimize JavaScript and CSS: Unnecessary or too much JavaScript or CSS can result in slow load times. By minifying your JS and CSS files through the elimination of redundant characters, you can increase page speed.
Employ a Content Delivery Network (CDN): CDNs distribute your content through a network of global servers, ensuring that users can access your site from the nearest server, thus enhancing load speed.
Transition to a swifter web host: If, after making the above changes, your page speed is slow, consider switching to a different and faster web hosting plan or provider.
Bear in mind that enhancing page speed isn't solely for the benefit of SEO; most importantly, it's for your site's users. A website that loads speedily results in a better overall user experience, which can drive increased engagement, lengthier site visits, and higher conversion rates.
The Importance of Page Speed in On-Page SEO
The Significance of Page Speed in On-Page SEO
Page speed is defined by how quickly a webpage loads all of its visual content, such as text, images, and scripts. It's a key factor in on-page SEO as search engines like Google view a rapidly loading site favorably. This is because their primary aim is to deliver an excellent user experience, something slow page speeds can compromise. Users tend to abandon pages taking excessively long to load, resulting in high bounce rates and a negative effect on SEO rankings.
Search engines employ a blend of algorithms and ranking signals to determine the sequence in which websites are displayed in search results. Page speed serves as one such signal. As far back as 2010, Google officially revealed that it would be considering site speed in its search ranking algorithms. Moreover, in July 2018, it began considering mobile page speed in its ranking system. Consequently, websites that load quickly often occupy higher positions in search engine results, leading to increased visibility and more user traffic.
Data shows that approximately 53% of mobile website visitors will leave a page if it doesn't load within three seconds. This statistic demonstrates the critical importance of a fast and efficient website for attracting and keeping users. Additionally, a quicker loading time can enhance a site's dwell time, providing another boost to its SEO ranking.
Boost Your Page Speed to Enhance SEO
Maximizing online visibility begins with optimizing your website's loading times, a key aspect of on-page SEO. By applying several strategies, website creators and developers can considerably enhance their site's loading speed.
Enabling browser caching is one useful approach. By storing elements of your website on a user's hard drive, a browser can eliminate loading of repetitive content, which shortens the load time during subsequent visits.
Further strategy could involve leveraging Gzip compression. This method compacts your website's files into a ZIP file, slashing the size of the data to be downloaded by the client's browser. Thus, your web pages load more swiftly.
Equally effective is minification — the practice of dispensing with superflity from your site's code, like extraneous characters and comments. As the file size dwindles, your page hastens to load.
Lastly, consider cutting back on the number of plugins on your site. Each plugin commands resources to run, and an excess could draw heavily on these resources, slowing your page load speed.
By incorporating these techniques into your SEO plan, you can boost your site's rank on search engine results pages. This could subsequently draw more web users and increase in-site interactions.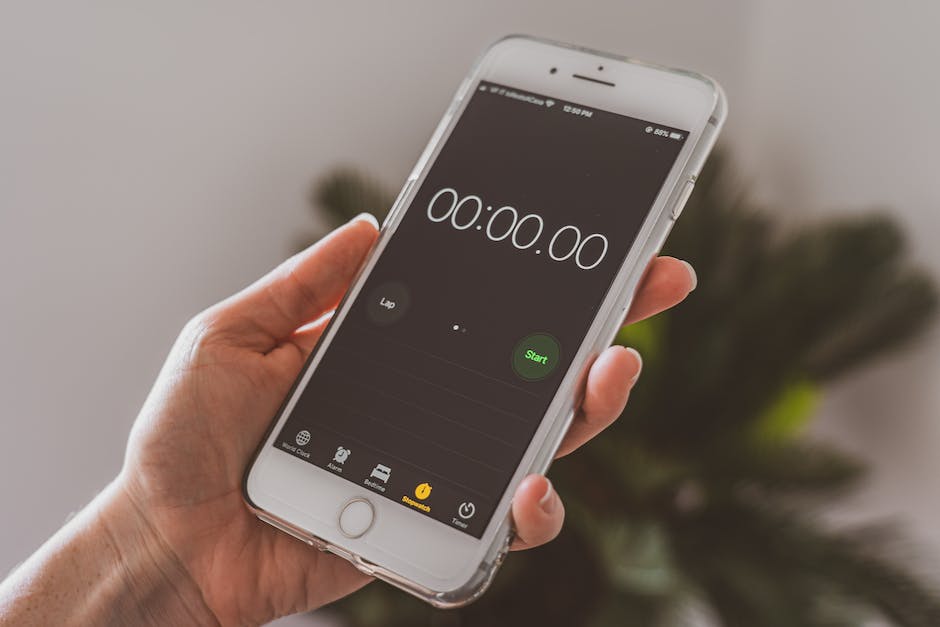 Impact of Slow Page Speed on User Experience and SEO
Tackling the Challenge of Page Load Speed
The loading speed of a page assumes vital importance in user experience. The era of digital revolution has spawned users who expect instantaneous, seamless information access. According to Google's research, just a second's delay in page load time — from one second to three — raises the chances of a user abandoning the site (called bouncing) by 32%. This likelihood soars to a striking 90% when the page load time shifts from one second to five. These numbers compellingly underline the critical linkage between quick page load and enhanced user experience.
High Bounce Rates Due To Slow Page Speeds
High bounce rates signal to search engines that users aren't finding what they're looking for on the website or are simply dissatisfied with the site experience. This can be due to various reasons, one of them being slow page speeds. Eventually, the search engine algorithms catch on to this pattern and may reduce the site's rank in search results.
Decreased 'Dwell Time' and Its Impact On SEO
'Dwell time' is the length of time a visitor stays on your website before returning to the search engine results. Slow loading pages lead to decreased dwell times because frustrated users, unwilling to wait for the site to load, quickly hit the back button. This repeated behavior can negatively impact the SEO.
Real-World Examples of Slow Page Speed Impact
A real-world example of the negative impact slow page speed can have on a business is the tech giant, Amazon. The company found that a page load slowdown of just one second could cost it $1.6 billion in sales each year. Similarly, Google ran tests where they intentionally slowed down the search results page, and they found that even a half-second increase in page load times could decrease traffic and ad revenues by 20%.
Improving On-Page SEO by Enhancing Page Speed
Given the major impact of page speed on user experience and SEO, it's crucial for organizations to take steps towards improving it. A few popular methods include optimizing images on your website, leveraging browser caching, reducing server response times, and eliminating or minimizing the use of render-blocking JavaScript.
Optimizing Images to Enhance Page Speed
Large, high-resolution images may enhance visual appeal but they also slow down your website. Use photo editing tools to resize images, and choose the right file type to fit your needs. JPEG, for example, tends to provide better quality at smaller file sizes compared to PNG.
Leveraging Browser Caching for Faster page Load Time
Browser caching is basically when a browser downloads and stores a website's resources on a user's device. That way, when the user revisits the site, the browser won't need to reload the entire page, resulting in faster page load times. Most website platforms have plugins or features available that easily enable browser caching.
Reducing Server Response Times for Quick Website Loading
Server response time is the amount of time it takes for your web server to respond to a request from a user's browser. High website traffic, resource-intensive features or functions, and slow database queries can all increase server response times. To reduce these times, consider optimizing your web server software or configuration or moving your website to a faster server.
The Role of JavaScript in Page Speed
JavaScript is often used to add interactivity to web pages but can slow them down if not used properly. Render-blocking JavaScript prevents the page from loading until the JavaScript has finished running, which lengthens the page load time. To avoid this, use JavaScript only when necessary, defer the loading of JavaScript files until the rest of the page has loaded, or asynchronously load JavaScript files.
Enhancing your site's page speed isn't just about the user experience—it can also significantly optimize your search engine rankings. Through steps such as improving your site's response time and content efficiency, you can potentially boost your website's traffic and, consequently, your company's sales.
Techniques to Improve Page Speed for Better On-Page SEO
Let's Start with Image Optimization
A common bottleneck to quick page loading is the use of large, unoptimized images. To avoid this issue, make sure your images are appropriately sized and formatted. For instance, colorful images should typically be in JPEG format, while simpler images require PNG. But that's not all—compressing images for the web is a game-changer. You can use online tools such as TinyJPG or Compressor.io to minimize image sizes without sacrificing quality, ultimately leading to a faster page speed.
Enabling File Compression to Improve Page Speed
Large files take longer to load, particularly when it comes to your website's HTML, CSS, and JavaScript files. File compression software like Gzip can be beneficial for reducing the size of these files. Once installed on the server, Gzip automatically compresses these files, making them smaller and allowing them to load quickly, improving Page Speed SEO.
Reducing Redirections for Faster Loading Times
Every time a page redirects to another, the user has to wait for the HTTP request-response cycle to complete, thus slowing down the site loading speed. By minimizing redirects, you can ensure that your users find what they're looking for quicker, leading to better user experience and improved SEO rankings.
Leveraging Browser Caching for Improved Page Speed
When a user visits a website for the first time, the elements of the site's page are stored on their hard drive in a cache or temporary storage. This means that when the user returns to the site, the browser can load the page without having to send another HTTP request to the server. This results in faster page loading times and a more efficient browsing experience, which can impact SEO positively.
Minimizing HTTP Requests for Improved Page Speed
According to Yahoo, 80% of a Web page's load time is spent downloading the various parts of the page, including images, stylesheets, and scripts. An HTTP request is made for each of these elements, so the more on-page components, the longer it takes for the page to render. By streamlining the number of elements on your page and combining files, you can significantly reduce the number of HTTP requests that are needed to load the page, increasing speed.
Enhancing Server Response Time
The speed at which a server responds to a user's browser request is called server response time. Despite a website being well-optimized, a slow server response time can still result in slow page loading. Factors including, but not limited to, slow routing, inefficient application logic, slow database queries, and insufficient memory may contribute to this. Addressing these issues can significantly boost your page speed.
Tools to Measure and Monitor Page Speed
Utilizing Tools to Gauge and Track Page Speed
A key factor in a website's on-page SEO is its page speed, which is how quickly a webpage loads. Search engine giants like Google attach great importance to page speed in their algorithms as faster websites tend to deliver a more seamless user experience, leading to users spending more time on the site.
To measure and monitor page speed, several tools are at your disposal. Standouts among these include Google PageSpeed Insights, Pingdom, and GTMetrix, all of which not only provide measurements of a webpage's speed, but offer an in-depth analysis of any issues that might be compromising its speed. They also suggest ways to address these issues for improved results.
Using Google PageSpeed Insights
Google PageSpeed Insights is a free tool that analyzes the content of a web page and then generates suggestions to make that page faster. It provides a score out of 100, where a higher score indicates better performance. The tool offers suggestions like optimizing images, minifying CSS, JavaScript, and HTML, reducing server response time, and leveraging browser caching.
Pingdom: A Comprehensive Tool for Page Speed Monitoring
Pingdom fundamentally serves as a website monitoring service, which includes the functionality of measuring page speed. It tests the load time of all the elements on a webpage, such as images, scripts, CSS, and HTML files, from different locations worldwide. Pingdom offers detailed information on your website's performance, including a performance grading, loading time, page size, and a detailed waterfall breakdown of your site's components.
GTMetrix: A Reliable Choice for Detailed Analysis
GTMetrix works similarly to Google PageSpeed Insights but provides a more comprehensive analysis. It offers two scores – one from Google PageSpeed Insights and one from YSlow, Yahoo's page speed tool. GTMetrix also shows a waterfall breakdown, page load time, total page size, and the number of requests made by the page. Like the Google tool, it also provides suggestions for improvement.
Implementing Improvements
Once you've used these tools to monitor the speed of your website, the next step is to implement the recommended improvements. This might involve compressing and optimizing images, enabling browser caching, reducing server response time, minimizing HTTP requests, or eliminating unnecessary plugins on your website. Implementing these improvements can significantly improve your page speed, thereby improving your On-Page SEO.
Regular Monitoring and Improvement
Improving your website's speed is not a one-time task. For optimal On-Page SEO, you need to frequently measure, monitor, and improve your web page's speed. Regular checks with the tools like Google PageSpeed Insights, Pingdom, GTMetrix and implementing the recommended enhancements helps keep your website speedy and favorable in the eyes of search engines, therefore increasing visibility and traffic.
After exploring the various factors and impacts of page speed on On-Page SEO, it's evidently clear that a fast-loading website offers multiple benefits. Notably, it improves user experience, aids in higher search engine rankings, and encourages user engagement. While it might seem daunting, several techniques and tools can assist you in enhancing your page speed. By implementing these methods and continuously monitoring your site's speed, you can cultivate a robust and efficient website that offers an engaging user experience, leading to better On-Page SEO and an optimal digital presence in a competitive online environment.