Understanding the vital role of site structure and internal linking mechanisms in Search Engine Optimization (SEO) can significantly transform your website's online visibility and ranking. SEO is crucial in guiding search engines to understand and grade your website based on factors such as navigation, usability, and content relevancy. At its heart, a meticulously planned website structure specifically designed to optimize these components is indispensable. Furthermore, the power of internal linking cannot be understated, as it aids in steering both users and search engine crawlers around your website, spreading 'link juice', and spotlighting the importance of relevant content via anchor texts. This discourse delves into the fundamentals of SEO and site structure before unearthing the potential of internal linking in enhancing SEO. Practical tactics to refine your website structure for superior SEO outcomes and the importance of regular analysis and auditing for continuous improvement will also be addressed.
Understanding SEO and the basics of Site structure
Defining SEO
Search Engine Optimization (SEO) is the practice of increasing the quality and quantity of website traffic by enhancing the visibility of a webpage to users of a web search engine. SEO entails the creation of a website in such a way that search engines, primarily Google, can understand the content and rank it appropriately in search engine results pages (SERPs).
Importance of SEO
The importance of SEO is multifaceted. Firstly, by improving your website's visibility, SEO allows for increased traffic, which can in turn lead to higher conversions and sales for businesses. Secondly, SEO isn't just about higher search rankings, but also about offering a better user experience. User-friendly websites tend to attract and retain more visitors. Finally, SEO increases brand credibility, as people trust organic search results more than paid advertisements.
Introduction to Site Structure
A website's structure refers to how its pages and content are organized. Good site structure not only helps users navigate across pages easily but also guides search engines in understanding what your website is about. The primary components of site structure include the URL structure, the navigation menu, the sitemap, internal links, and content categorization (like categories, tags, and subcategories).
Site Structure and SEO Performance
A well-organized site structure directly impacts SEO performance in several ways.
Ease of Navigation and User Experience
A logically structured site promotes easy navigation, offering an enhanced user experience. Users find it simple to locate the information they need, reducing bounce rates, and increasing time spent on the website. These are factors that search engines consider while determining a site's search ranking.
Content Relevancy and Organization
Website structure also helps in clustering content by relevancy. Topically related content should be clustered together, which makes it easier for search engines to understand and index the content accurately. This can result in the website gaining credibility and authority on that topic, hence improving SEO.
Indexation and Crawling
Search engines use bots (also known as spiders/crawlers) to discover and index pages. A well-structured website facilitates easier crawling and faster indexation, leading to increased visibility on SERPs.
Internal Linking
Internal links are hyperlinks that point to different pages on the same domain. They help distribute page authority throughout the site, guiding crawlers and users alike. This interconnected web of pages results in a holistic SEO optimization strategy. Moreover, internal linking enables the creation of a hierarchy of information, helping search engines discern important pages and boosting your SEO rankings.
Why Site Structure Matters for Internal Linking and SEO
A strong site structure offers a host of benefits to your website, from boosting its performance to enhancing user experience. By smartly categorizing relevant content, crafting simple navigation, ensuring search engines can seamlessly index your content, and utilizing effective internal linking strategies, you can enhance your website's visibility and ranking on Search Engine Results Pages (SERPs) – the ultimate goal of SEO.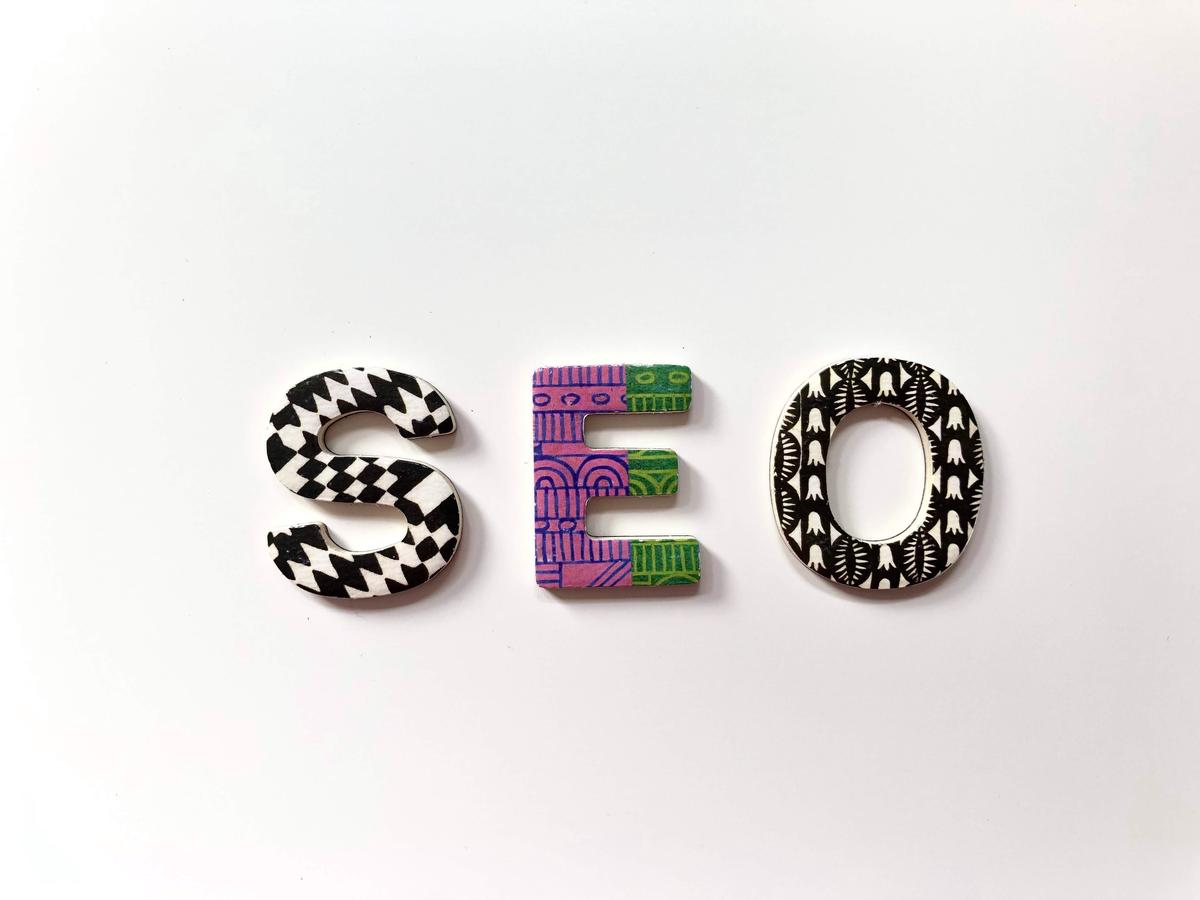 The role of internal linking in SEO
Delving Deeper: Understanding Internal Links and Their Functioning
Think of internal links as bridges connecting one webpage to another within the same website. These links are crucial as they lay the foundation for your site's architecture and spread the valuable "link juice" across your webpages. They also help search engines in effectively crawling and identifying your web pages – a critical factor in shaping your site's SEO performance.
Understanding Link Juice
Link juice is a term often used in the SEO world to refer to the value or relevance that a link transmits to a web page. The concept behind link juice is that when a page links to another page on your website, it is essentially passing on some of its ranking power to that page. This is why internal linking is so critical as it allows the distribution of this power throughout your website, in turn improving the visibility and ranking of lesser-known pages.
Significance of Anchor Texts
Anchor text is the clickable text in a hyperlink, typically underlined and in a different color than surrounding text. Search engines like Google use anchor text to determine the subject matter of the web page that the link is pointing to. By making sure that the anchor text is relevant to the target page and being descriptive, it provides users and search engines with helpful information about the content of the page being linked to. Carefully selecting your anchor texts can boost your SEO by providing clear signals about the linked content.
Link Relevancy: Ensuring Topical Connection
In the world of SEO, relevancy is key. When you link from one page to another on your website, it is important that there is a natural, topical relationship between the two. This is not only beneficial for the user experience, but search engines often reward sites that have high topical link relevancy. This means that relevant internal links can improve your website's overall SEO, helping search engines to understand the content and context of your pages better.
Strategic Internal Linking and SEO
As you create and add new content to your website, always look for opportunities to link it back to existing pages. This doesn't mean every page should link to every other, rather, you should have a clear and logical hierarchy of hyperlinks within your site. Having a well-planned structure for internal linking can guide search engines and users alike to the most important pages on your site, boosting their visibility and SEO value.
Best Practices for Effective Internal Linking
For an effective internal linking strategy, keep these key points in mind:
Use descriptive anchor texts that accurately reflect the content of the target page.
Limit the number of internal links on a page to prevent diluting link juice.
Ensure that the linked page is relevant to the content of the source page.
Make sure the linked page provides value to your website visitor by delivering additional information or actionable advice.
To wrap up, a meticulously planned site structure combined with a considered internal linking system is not only critical in enhancing your site's SEO ranking, but also in improving the user experience. The fundamental components one needs to comprehend include link juice, anchor texts, and link relevancy. Understanding these factors could serve in developing a site structure that optimizes the user experience and encourages favorable interaction from search engines.
Steps to improve site structure for better SEO
Decoding Site Structure
The structure of a website is a dominant element that can substantially affect its SEO potential. A site that is well-organized enables search engine bots to effortlessly crawl and index every page, thereby maximizing its visibility in search engine results. Picture the structure of a website as similar to a building's blueprint – it outlines how the pages of the site are arranged into different categories and subcategories, as well as how these pages interlink.
Breadcrumb Navigation
Breadcrumb navigation is a form of website navigation that shows users their current position in a site's hierarchy of pages, relative to the homepage. The term comes from the story of Hansel and Gretel, who left breadcrumbs behind to trace their path back home. In the context of a website, these 'breadcrumbs' are links that lead back to the previous page, all the way up to the home page.
Breadcrumbs are beneficial to SEO because they help search engines understand a website's structure. They also improve user experience by making it easier for visitors to navigate through complex sites. Notably, Google sometimes includes breadcrumb paths in search results, which can encourage more click-throughs by providing a quick glimpse of the page's context within the site's structure.
URL Structure
A website's URL structure is another important consideration for SEO. Clean and descriptive URLs help search engines understand what a page is about and can improve a site's ranking for targeted keywords. The best practice for creating SEO-friendly URLs is to keep them short, relevant, and easy to read. Avoid using complex numerical parameters. Instead, incorporate meaningful keywords into your URLs in a sensible structure, separating words with hyphens rather than underscores.
Hierarchical Arrangement of Pages
Finally, arranging pages in a hierarchical manner is key to a well-structured website. At the top of this hierarchy is the homepage. Below the homepage are high-level categories, each containing related subcategories or individual pages. This arrangement makes it clear to search engines and visitors what each page is about and how it relates to other pages on the site. A well-thought-out hierarchy also disperses link equity throughout the site, which can help improve every page's SEO ranking.
Internal linking is crucial for distributing this link equity. Every page on your website should be accessible through at least one text link. Internal links give search engines a better idea of content structure, enable easier website navigation, improve crawlability, and increase time spent on site.
Core Significance
Fundamentally, your website's blueprint, including breadcrumb navigation, URL structure, and the hierarchical organization of pages, impacts your site's SEO potency. Ensuring alignment with best practices in these areas helps increase search engine visibility while simultaneously improving user experience.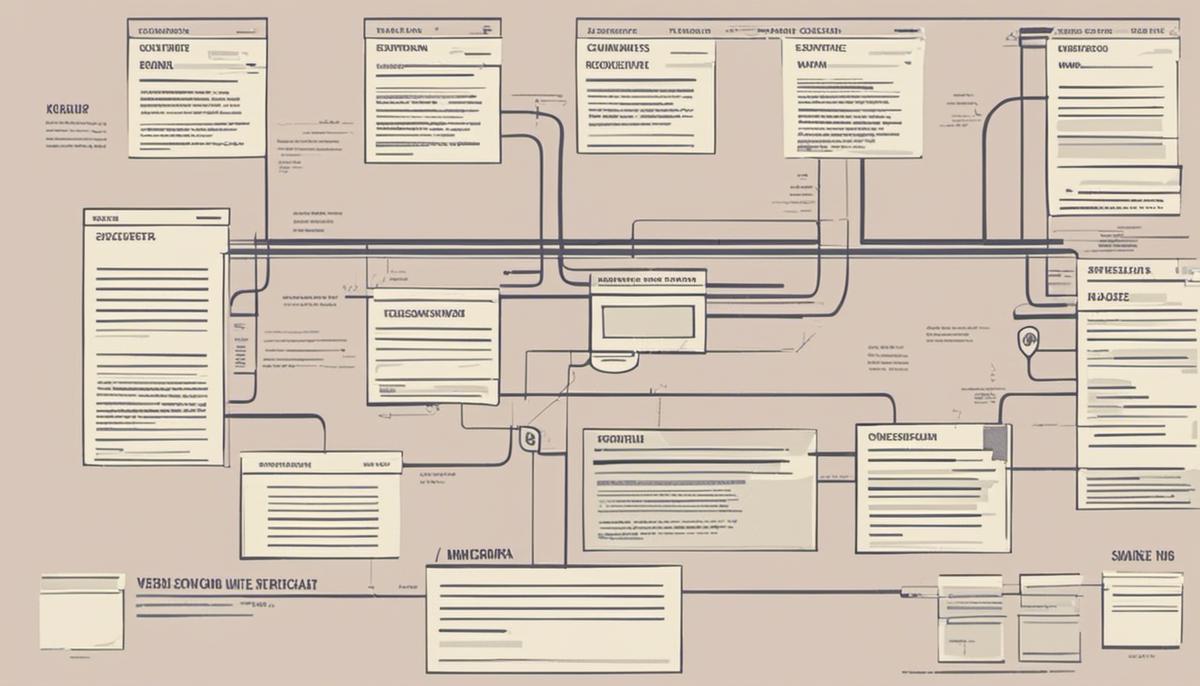 Analyzing and Auditing Site Structure
Grasping the Impact of Website Structure on SEO
One of the critical elements of search engine optimization (SEO) is the structure of a website. This concept revolves around the page organization, navigation, and most critically, internal linking. A website built with a solid structure assists search engines bots comprehend and index your website content effectively. This, in turn, enhances the likelihood of your site ranking higher on search results for relevant searches.
The architectural makeup of a website includes components such as URLs, sliders, headers, images, videos, and internal links. The strategic organization of these elements profoundly affects user experience (UX) and Search Engine Results Pages (SERPs). As such, it becomes an area of high import for both SEO and user engagement.
Optimizing Site Structure
By properly structuring the website, you can centrally position the most valuable content and reduce the number of clicks it takes to reach important information. This plays a vital role in improving UX and reducing bounce rates. A well-structured website not only ensures that all pages are indexed but also helps determine how effectively the website's content can rank on SERPs. When it comes to structuring URLs, it's important to maintain simplicity and a logical structure, making it easier for search engines to comprehend the webpage.
The Role of Internal Linking
Internal linking refers to the links that go from one page on a domain to another page on the same domain. They are commonly used in main navigation, and they play a vital role in establishing a website's architecture and spreading link equity (ranking power) around websites. Internal links improve navigation, define the architecture and hierarchy of a site, and distribute page authority and ranking power throughout the site.
Evaluating Site Structure and Internal Linking
To evaluate the efficiency of your website's structure and internal linking, you can utilize various SEO tools that assist in analyzing and auditing your website. These tools provide in-depth insights into your website's structure, broken links, orphan pages, and more. Tools like Screaming Frog, SEMrush, and Google Search Console can help you analyze your internal links, find broken links, identify orphaned pages, and provide suggestions for improvement.
Regularly conducting these audits can help identify any problem area and provide insights for improvement. It's imperative to check whether all essential pages are easily navigable and accessible to users and search engines, and if internal links are optimally spread across your site.
Continuous Improvement with SEO Tools
The most successful websites continuously scrutinize and refine their internal linking and site structure. SEO is not a set-and-forget strategy; it requires regular updates and tweaks to remain effective. SEO tools can provide insights into what is working and what's not.
They can suggest improvements such as adding more internal links to underperforming pages, removing or updating broken links, ensuring all pages are included in the site's navigational hierarchy, and more. Continual refinement and optimization of your site structure and internal linking strategy will enhance UX, improve SERP ranking, and ultimately fulfil your website's objectives.
Final Thoughts
While the concept of website structure and internal linking might seem overwhelming at first, it's important to remember that it heavily influences your website's search engine visibility. By regularly analyzing and optimizing your website's structure and internal linking, your website can gain significant traction in SERP rankings and deliver a more satisfying user experience.
It's undeniable that a robust site structure accompanied by strategic internal linking can significantly optimize SEO, boosting both the user experience and search engine ranking. Realizing the potential of breadcrumb navigation, a well-thought-out URL structure, and a hierarchical organization of pages can all contribute to this ultimate goal. However, the journey to improved SEO does not end with implementation; continuous analysis and audits using appropriate SEO tools are crucial for maintaining a high-performing, search-engine friendly website. Therefore, understanding and utilizing the concepts discussed, regarding SEO and site structure, can facilitate a quantum leap towards achieving a remarkable online presence.