In today's digital age, the importance of a robust online presence for businesses cannot be overemphasized. Central to a strong online footprint is effective utilization of local SEO citations and customer reviews. With consumers increasingly relying on search engines to seek products and services, local SEO citations have emerged as an invaluable tool to enhance visibility and organic traffic. Further amplifying the power of local SEO citations, are reviews – an honest testament to a business's reputation and quality. By leveraging reviews and local SEO citations, businesses can ascend the search engine rankings, attract potential customers, and solidify their online authority.
Understanding Local SEO Citations
Local SEO citations are online mentions of a company's name, address, and phone number (known in the industry as "NAP" data). They contribute significantly to a business's online presence and are a critical component of local SEO (search engine optimization) strategies. They can be found across various online platforms, from digital business directories and social media profiles to websites and apps.
The Role of Local SEO Citations in Online Visibility
Local SEO citations help search engines like Google verify that a business exists. The more consistent citations a business has across the web, the more confident search engines feel about the accuracy of the company's data. This can significantly influence their appearance in the coveted local search results, commonly referred to as the "local pack."
Online visibility is critical for any business, particularly local ones. When businesses consistently appear in local search results, they can attract more customers, improve brand recognition, and influence purchasing decisions.
The Influence of Local SEO Citations on Search Engine Rankings
Search engine algorithms use a variety of factors to rank web pages, and local SEO citations are one of them. They affect rankings in two significant ways. Firstly, the sheer quantity of citations can impact rankings – businesses with many citations are generally ranked higher. Secondly, the accuracy and consistency of the NAP information across these citations also influence rankings. Companies with correct and consistent NAP data usually rank better than those with inaccurate and inconsistent information.
The Connection Between Reviews and Local SEO Citations
Customer reviews also tie into local SEO citations. Search engines view these reviews as a form of user-generated content, providing fresh, relevant information about a business. Positive customer reviews can increase a business's online visibility and improve its local search ranking.
Additionally, search engines take into account the quantity and quality of reviews on sites like Yelp or TripAdvisor, using them to evaluate a business's credibility and reputation. Businesses with a high number of positive reviews generally appear more reputable, which can enhance their local SEO ranking.
Leveraging the Power of Reviews in Local SEO Citations
Encourage satisfied customers to leave reviews on various platforms. These reviews can serve as powerful testimonials, driving new customers to your business. Moreover, reviews containing keywords and the business's location can further boost local SEO.
Ensuring that customer reviews are spread across various platforms, not just on your website, is also beneficial. Google and other search engines crawl many different sites for reviews, so broad distribution can help improve local SEO.
Important to note is the direct relationship between reviews and local SEO citations in enhancing a corporation's online visibility, credibility and ranking on search engines. With proper monitoring and management, these aspects could serve as pivotal key points in magnifying a company's digital presence and elevating its competitive standing.
The Role of Reviews in SEO
Grasping the Significance of Reviews in the Landscape of Local SEO
Reviews serve as a crucial facet of local SEO tactics, acting as valuable instruments for companies that aim to amplify their online visibility, reel in potential clientele, and bolster their internet standing. They offer direct insights regarding a company's products or services, substantially influencing a prospective consumer's purchasing choices.
It is a common trend for buyers to consult online reviews prior to making any investment in a product or service. Fascinatingly, around 90% of consumers delve into online reviews before deciding to do business with a company. Further, close to 88% of consumers regard online reviews with the same importance as personal recommendations. These percentages underscore the immense power that customer reviews possess in shaping customer acquisition and their subsequent impact on consumer behavior and decision-making processes.
Reviews and Search Engine Optimization
Reviews play a vital role in search engine optimization, particularly local SEO. Google's search algorithm considers various factors to rank websites, and customer reviews are an important one. Consistent, positive reviews improve a business's local search visibility, pushing it towards the top of local search results.
Moreover, reviews feature relevant keywords that can boost your SEO efforts. When customers write reviews, they naturally use keywords related to your products or services, enhancing your keyword strategy and providing more content for search engines to index. Essentially, reviews can improve your SEO by constantly updating your website's content, pushing your brand further up in search engine rankings.
The Implication of Reviews on Local SEO Citations
Local SEO citations refer to the mention of a business's name, address, and phone number (NAP) on various digital platforms. The consistency of these citations on different online directories and platforms significantly impacts local search rankings. Positive and consistent reviews can enhance these local SEO citations.
When your business receives positive reviews across various platforms, it strengthens the consistency of its information, indirectly endorsing the credibility of your NAP details. As such, reviews are a critical factor in improving the accuracy and consistency of local SEO citations. This improved consistency further improves search engine rankings, enhancing your local SEO efforts.
Enhancing Business Reputation through Reviews
Apart from influencing SEO rankings, reviews serve as a powerful tool for building a solid business reputation. They provide a means for businesses to interact with their customers, respond to their concerns, and improve their offerings based on feedback. A business with positive reviews instills more customer trust and demonstrates credibility, leading to increased customer loyalty and patronage.
Finally, negative reviews, when addressed appropriately, can even provide businesses with opportunities to demonstrate their commitment to customer satisfaction and continuity, thereby improving their reputation. It's about managing customer relationships, which is a significant aspect of a business's online reputation.
The Significant Role of Reviews in a Business's Success
Reviews are a valuable tool for businesses in many ways, enhancing local SEO citations, reputation management, and most importantly acting as a direct conduit to customers. By providing insights into customer behaviors, preferences, and needs, reviews help businesses finely tune their products, services, and strategies in a way to fulfill customer expectations effectively, thereby carving a niche in the competitive marketplace.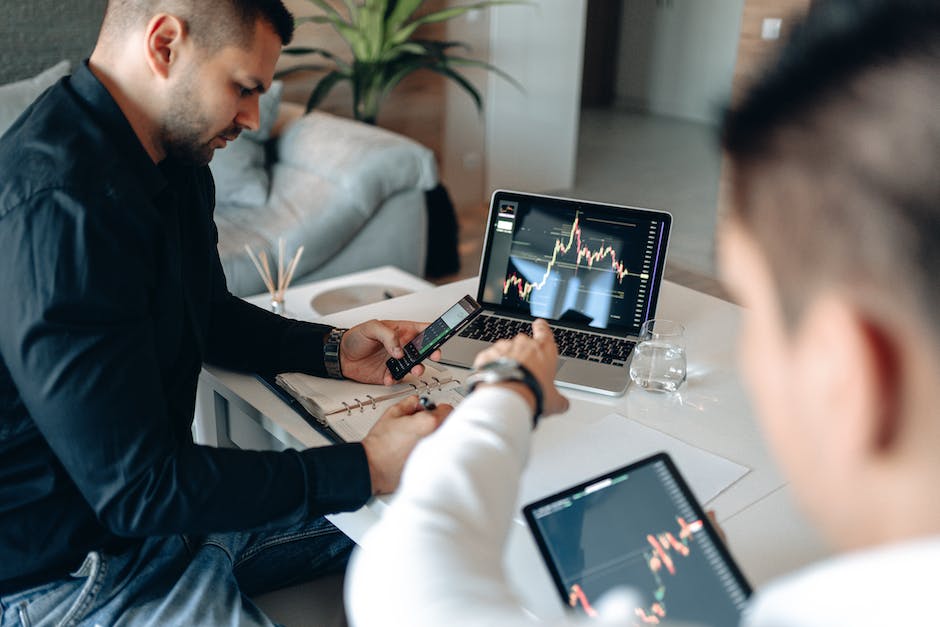 Mobilizing Reviews to Improve Local SEO Citations
Deciphering the Importance of Local SEO Citations
The mention of your business's name, address, and phone number (NAP) across the web is what constitutes Local SEO citations. These online references bolster the visibility of your business online, with search engines like Google utilizing these citations and reviews to ascertain the online authority and legitimacy of your business.
Capitalizing on the Influence of Reviews in Local SEO Citations
Reviews hold a dominant place within local SEO citations. They serve as testimonials to your business's credibility and dependability, creating a perception of trust among potential customers. A strong portfolio of positive reviews can leapfrog your local ranking, getting you a coveted spot in Google's "Local Pack" in search results.
The frequency, range, and count of reviews across platforms like Google My Business, Yelp, and Facebook are factored into search engine algorithms to gauge the local prominence and relevance of your business. The quality of the reviews also matters, with businesses receiving high customer ratings deemed to provide high-quality products or services by Google.
Enhancing Local Citations Through Reviews
Boosting your local SEO citations calls for a proactive approach towards getting reviews on key platforms like Google My Business, Yelp, and other specific industry sites. This can include directly requesting customers, offering clear review instructions, or even proposing incentives.
A prompt and respectful response to both positive and negative reviews is also essential; it sends a message that you value customer feedback and are devoted to enhancing customer experience. Google places considerable weight on this aspect during the ranking process of local businesses.
Utilizing Customer Reviews to Optimize Local SEO Citations
Maximizing the impact of customer reviews on local SEO citations involves a careful methodological approach. Start with claiming your business listing on major online platforms, ensuring accurate NAP information – an essential aspect of local SEO. SEO software tools can be handy in tracking your citation-building efforts and managing online reviews.
Quality over quantity is key when it comes to reviews. Promote detailed customer reviews with relevant keywords that can help search engines comprehend your business better. A more specific review is of more value to search engines.
Strategically optimizing your responses with keywords and information about your products/services can potentially convert a negative review into a positive asset, enhancing your local SEO ranking further.
The Significance of Third-Party Review Sites in SEO
Links from high domain authority review sites like Yelp, TripAdvisor, and industry-specific review sites can boost your visibility online. Therefore, promoting regular reviews on these platforms in addition to Google My Business is a wise strategy for your local SEO campaign.
Summing it up, reviews influence customer purchasing decisions and play a critical role in local SEO. Therefore, they should be leveraged effectively as a major aspect of your local SEO citation strategy.
Monitoring and Responding to Reviews
Reviews: A Cornerstone in Local SEO Citations
Online reviews play a pivotal role in local SEO. In an era where consumers heavily rely on internet research before purchasing a product or service, online reviews significantly shape a business's reputation and its appearance in search results. Negative reviews can harm a reputation, but positive reviews can catapult a business to the top, directly affecting consumer perceptions and decisions.
How Reviews Impact Local SEO
Reviews significantly affect local SEO citations as they're used by search engines in their ranking algorithms. Simply put, search engines like Google see positive reviews as a sign of credibility, which can boost a business's ranking in search results. Reviews are also beneficial for keyword content, as customer reviews often include keywords relevant to your business.
Additionally, review signals make up approximately 15% of Google's local search ranking factors, making them an essential component of a strong local SEO strategy.
Actively Monitoring and Responding to Reviews
Proactively managing reviews means actively monitoring and responding to both positive and negative feedback. Responding to positive reviews shows appreciation and encourages more positive feedback. Responding to negative reviews provides an opportunity to address customer concerns and potentially rectify a negative situation, which can lead to reputation repair and build customer trust.
The Connection Between Reviews and Local Citations
Local citations, references to a business's name, address, and phone number on other websites, are critical for local SEO. They increase the visibility and credibility of a business in the eyes of search engines. However, without good reviews or a responses to negative ones, the boost from these citations may be negated.
Strategies for Effective Review Management
Being responsive is key when managing reviews. Timely responses to customers shows potential customers that a business values its clients and extends efforts to satisfy them. Equally important is personalizing responses, instead of using generic replies. This displays commitment to customer service.
Encouraging customers to leave reviews is also crucial. This could be done through emails requesting reviews or reminders at the point of sale.
Impacts of Review Management on Local SEO
When a business efficiently manages their reviews, this impacts local SEO in various ways. It not only improves local search rankings but also influences the click-through rates. By demonstrating responsiveness and customer care, it attracts potential customers to engage more with the business, improving the overall visibility in search results. Given the importance of online visibility in the digital age, managing reviews effectively becomes a necessity for local businesses with an online presence.
Hence, a well-rounded review strategy that involves monitoring, responding to reviews and encouraging more feedback effectively influences the business's standing in local SEO and, consequently, its online success.
Effectively managing and harnessing the power of reviews and local SEO citations reaffirms a business's credibility and promotes a positive brand image. Active engagement with reviews, whether they're positive or negative, demonstrates customer-centricity and commitment to improvement. While the landscape of online marketing is ever-evolving, the significance of local SEO citations and customer reviews holds steadfast. Businesses that strategically utilize these tools foster a powerful online presence, reap increased organic traffic, and pave the way for long-term success in the digital realm.